Peninsula Bridge Club News
Written by

David Farmer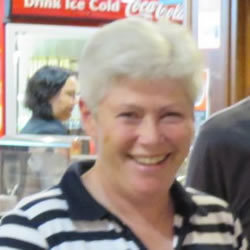 Make the "Pressure Bid" in competition – learn when you should force your opponents to make tough decisions at high levels. Make life difficult for the opponents in the bidding!
This workshop led by Anita Curtis targets competitive players. Anita is the winner of the 2017 Interstate Women's Teams (part of NSW State Women's Team) and winner of the 2017 Spring Nationals Women's Teams.
Check the details including costs and how to register.
Written by

Peter Clarke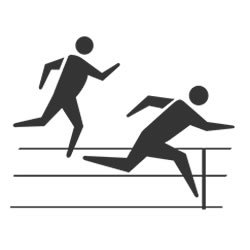 With the Gold Coast Congress coming up, now is the time to get your partnership fine tuned for the argy bargy of this important tournament. Peter Clarke is running a bidding practice session this Thursday evening at the club starting at 7pm. Now I hear you saying what does Peter Clarke know that will help me and it's an excellent point, many say he knows 3/5ths of bugger all. Fortunately all he is doing is preparing the format, all the bidding work is done by you and your partner. Use your system, use your conventions, all Peter has done is assemble hands and prepared them for your use on the night.
There will be no playing of hands, this is purely a bidding exercise. To attend, you must have a partner. The session go for at least one hour, possibly longer, depending on the mood of the attendees. Look forward to seeing you there. Cost is only $2 per player to help cover club costs like tea, coffee, power and rent. Check the event details.
Written by

David Farmer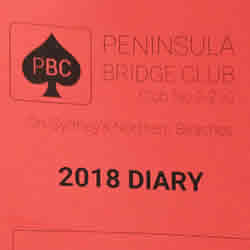 This article lists the currently known errors in the printed 2018 Diary. Check the up-to-date calendar which also includes new items.
Who to contact:
The Membership line should now read Greg Hay 0421 659 761
The phone number for Website - Nerida Gillies should be 0403 958 685
Written by

Cath Whiddon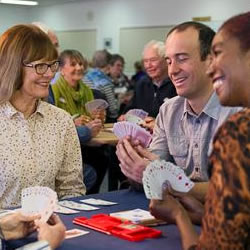 Beginners' course (day) - Thu mornings for 6 weeks from 8 Feb 2018 - contact

This email address is being protected from spambots. You need JavaScript enabled to view it.

for more information: 0414650204
Beginners' course (night) - Mon nights for 6 weeks from 12 Mar 2018 - contact

This email address is being protected from spambots. You need JavaScript enabled to view it.

for more information:0411 646 888
Improve your play course -

Mon mornings for 8 weeks from 5 Feb 2018

(&/or DROP-IN lesson Wednesday morning 31 January 9.30-11.30 -

email

This email address is being protected from spambots. You need JavaScript enabled to view it.

on

This email address is being protected from spambots. You need JavaScript enabled to view it.

to register
WHAT'S ON IN JANUARY
January Lessons: a review of our basic bidding system and practising Declarer's PLAN - counting winners (NT) & losers (suit contracts) - These lessons are a warm-up for our Improvers Course - see below.
Friday 19 January 9.30-11.30am
Monday 22 January 7-9pm
Tuesday 30 January 2.30 - 4.30pm
Written by

Terry Rothwell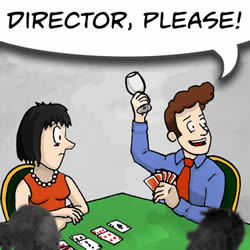 Here is the latest (and some earlier) Director rosters: .
Written by

Flapper Snapper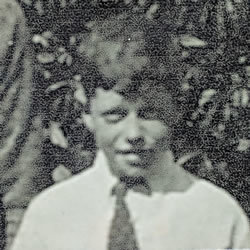 How well do you know your fellow members? Just which active member of the club is this little boy in this 1935 photo?
First correct answer via the quiz form below gets a free game voucher.
Written by

Flapper Snapper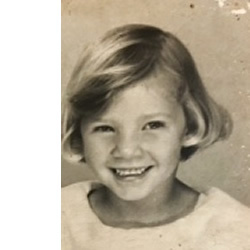 Which of our active members is featured in this photo from the past? Obviously hints are needed for this one. Hint 1: She is instrumental in helping you choose the times you play. Hint 2: She was born overseas.
NO-ONE GUESSED... The photo is of Vivien Eldridge.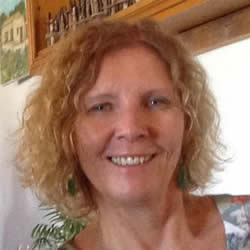 .
Written by

David Farmer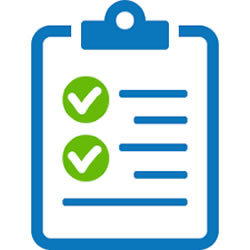 To identify the level of interest in various playing better initiatives, competitive players are asked complete this 5 minute survey. It will ask you to choose among anticipated initiatives those where you would like to be involved, and also to nominate topics for workshops and/or coaching sessions.
You can come back at any time to revise your choices. When there is sufficient interest and someone prepared to assist with organisation we will start the initiative with those that have registered.
To keep up-to-date with all the Playing Better Initiatives as they evolve, register for the PBI eNewsletter.