Peninsula Bridge Club News
Written by

David Farmer
Eight teams, each with at least 2 novice players (less than 100MP), played in the enjoyable Members and Novices Teams Day on Monday 4 July. The goal was to introduce and entice less experienced players into the team format of the game - and the social, fun aspects were enhanced by frequent nibbles (often healthy) and the relaxed 10am-3.30pm, five 8 board match format.
The winners were the Evershed team (Sue Evershed, John Simmonds, Heidi Colenbrander and Ray Hurst) well ahead of the Small team (Anne Small, Nerida Gillies, Lynn Baker and Keith Trevallion).
Check the full results and some great photos from the day.
Written by

Sarah Young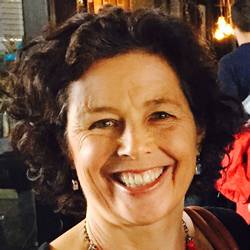 This month, the Committee has been explaining to members - through talks at the club and information on the website - the key challenge facing our club, namely our future Clubhouse.
The Committee's decision to prioritise adding additional money to our annual surplus, for the purpose of being well prepared for the future, has received broad support.
The Committee is reviewing the Club's finances to identify ways to raise money or save money, without taking away from the enjoyment of the game or the friendly experience of playing bridge at our Club. The initial measure of withdrawing winner's tickets was supported by the majority as an effective first step to adding to our reserves - saving $24,000 a year.
Written by

Cath Whiddon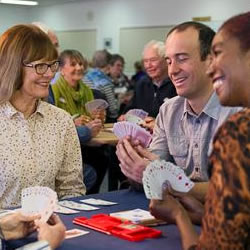 Lessons in JUNE: we will look at DOUBLES (X). We use different hands at each lesson. Come to one or all:
1 June - Friday 9.30-11.30am (with Cath)
5 June – Tuesday 2.30-4.30pm (with Cath)
18 June – Monday 7.00-9.00pm (with Anne)
ADVANCED SATURDAY WORKSHOP: Overcalls, Cue Raises and Doubles & then bid - 30 June 9.30-11.30 (with Joan Butts) - $15 Members/$20 Visitors
Written by

David Farmer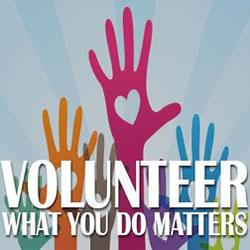 Peninsula is a member run and driven club with a proud history of volunteering, both those providing spontaneous help and those taking up roles involving some commitment. Here are the current volunteer roles that we are looking to fill - they are also on the noticeboard. Maybe you or a family member can help with one of these and enjoy it immensely? Click the individual links to find out more.
Written by

David Farmer
Fourteen teams fought it out over three weeks in this qualifying event for the State Open Teams championship. Congratulations to the Farmer team (Alan Davies, Vivien Eldridge, David Farmer and Catherine Whiddon) for winning, ahead of the runners-up Draper team.
Difficulties of a technical nature prevented the final round results from the State Open Teams qualifier on Thursday 24 May appearing on our normal website display or via Pianola. Consequently we have taken a scan image of the printed results for you to see.
The event was directed by Brian Soutter.
Written by

Pianola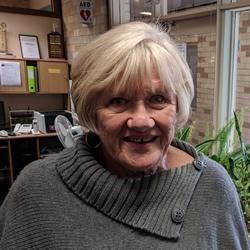 Congratulations to Magda Hudy, the Peninsula player who performed best in session percentage terms throughout the month of May. Magda's best four matchpoint sessions recorded by Pianola in May averaged 64.58% ahead of Catherine Whiddon on 64.08%.
You can see how you went at https://app.pianola.net/Competitions/Details/1726. Note that to be eligible you needed to play in at least four matchpoint sessions (as captured in Pianola) and your best four % results are then averaged. So if you play more than once a week your "lesser" scores are not counted.
The top ten in May were:
Written by

Pianola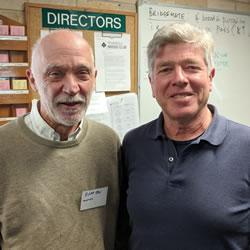 Congratulations to Margaret Ashby and Jenny O'Connor, the Peninsula pair who improved the most in May as recorded in Pianola. They recorded an adjusted average of 57.24%, placing them ahead of Simon Hunter and Nick Armitage on 56.47%. Pianola calculates which partnerships achieve the best results over the month compared with their past results - by adjusting their actual session %s by their Pianola average % at the time of the session.
Check how your partnerships went at https://app.pianola.net/Competitions/Details/1725. Note that to be eligible your partnership needed to play in at least three matchpoint sessions (as captured in Pianola) and then all your partnership's adjusted % results for the month are then averaged.
The top ten improving pairs in May were:
Written by

Susan Oxfeldt Jensen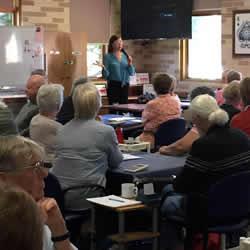 Fifty members and two guests attended the workshop on defense given by Joan Butts this morning. Everyone walked away so pleased with what they had learnt and ready to put it into practice.
Joan stepped in at short notice when Cath Whiddon, who is leading the remaining Killer Defence lessons on Mondays in May (9.30am), was unable to take the class.
Thanks Joan for making a difficult concept seem so logical. Remember the Rule of 11 next time you're at the bridge table!