Peninsula Bridge Club News
Written by

David Farmer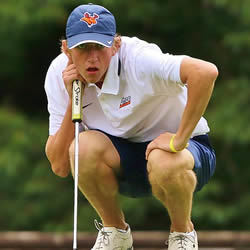 Find links to the Pianola cumulative results of the club's Individual competitions below, such as the First Friday <20MP Rookie Individual.
Cumulative results for the club's pair based competitions should be displayed in Multi-Session Results display.
Written by

David Farmer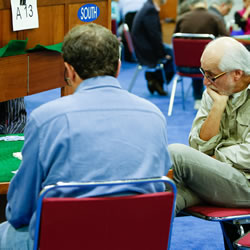 Start with accepting that trying to improve your bidding is not easy - and continually humbling. Add in that it is really best done in conjunction with your regular partners so that you can discover the subtle differences in the way you see bidding situations. And clearly the specifics will depend on what overall bidding system you choose. But having noted these cautions, where can you do to improve your bidding judgment?
Maybe try:
The weekly ACBL "Its your call" Bidding Challenge - either go to its ACBL source or participate in the discussion on our club Facebook group
Peruse the This Week in Bridge extensive notes on bidding options, covering the what and why of a huge number of common and less common bidding conventions and approaches broken down by level - see a sample on our site or go to the source - note it is an American site and defaults to a 2/1 system
[this spot is waiting for

This email address is being protected from spambots. You need JavaScript enabled to view it.

]
Written by

David Farmer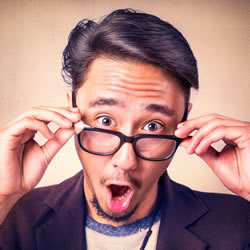 As a club we communicate in lots of ways to our members and players, and potential members and players.
We need someone with digital/social media skills to help us out. Maybe you or a family member are interested in picking up real world experience in this space?
We can provide clear guidance as to our goals and needs but need someone with the skills, experience and time to make us effective when we promote our club and its lessons and events to the world.
It would be helpful but not necessary for the person to be local. Communications could be electronic. Let me (This email address is being protected from spambots. You need JavaScript enabled to view it. 0415 715 743) know if you think you have someone who might be interested.
Written by

Gayle King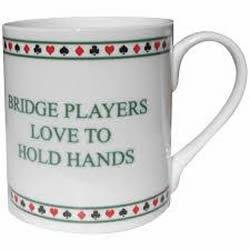 Our friendly club is growing.
Some of our sessions are so popular that we are beginning to run out of mugs for our tea and coffee.
So if you have one or two orphan mugs, bring them in.
We'll adopt them and they can join our wonderful eclectic bridge family in the kitchen cupboard.
Written by

David Farmer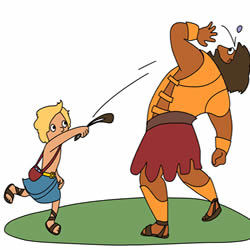 Congratulations to Tony Aldridge and Trevor Laughton who had a great month at the bridge table in February, as did Esther Osborne and Elizabeth Wilson. They had the best regular pair results on a handicap basis.
We are trialing Pianola's calculations of regular partnerhips' results adjusted for their past performance or how well the pair usually do. We have set it that the pair needs to play at least three times within the month to remove some of the volatility in single session results. If you click the Read More link you should see the top fifteen pairs in February calculated on this basis.
Written by

Annegrete Kolding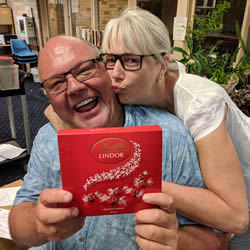 Our Swiss Pairs event on Tue 27 Feb was a great night with a turn-out of 14 pairs playing 4 rounds of 6 boards. The winners collecting a box of Swiss chocolate were Jennifer Ardill and Hans van Weeren. Congratulations!
Our guest expert presenter, Ed Barnes, lead a talk about 'Bidding the minors after No-trump openings'. In particular, the game forcing use of splinter at the 3-level is an interesting option that is only rarely seen at our club. Check out his notes.
Next month's Swiss Pair event will be on Tue 27 Mar with a free pre-session talk at 6.40pm by Anita Curtis. Please come and join us for a fun and competitive night of bridge.
Written by

Marg Cliffe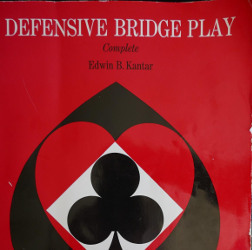 According to Kantar, a lot of the literature on the game of bridge is devoted to bidding and declarer play, with defensive play all but forgotten. So, after having made practically every error possible on defense over the years, he decided to write a book devoted exclusively to defensive play.
In Kantar's experience, a good defensive bridge player is always a winner over time and a most desirable partner.
This weighty tome, gives a detailed examination of defensive play and how to 'think defensively'. Topics include
Written by

Shirley Corbett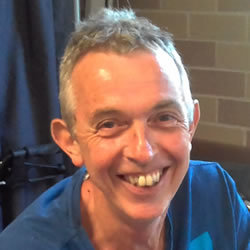 As anyone who has spoken to me at bridge will know, I am English.
We emigrated in 1975 when I was 15 and luckily had family friends in Dee Why so that's where we went. For the first six months I sulked and moaned but finally settled down. I've always lived on the northern beaches except for brief forays elsewhere. I lived mainly at Manly but have been at Warriewood for a while now.
I was very sporty and always played football with cricket, tennis and other sports thrown in. Then in my mid twenties it started getting hard. I would be exhausted before the end of whatever I was playing. I was diagnosed with MS in 1990, which was strangely a relief as I had been struggling. I have gone from stumbling a bit to one walking stick then two crutches before finally a wheelchair which has now been upgraded to an electrical one.