Peninsula Bridge Club News
Written by

David Farmer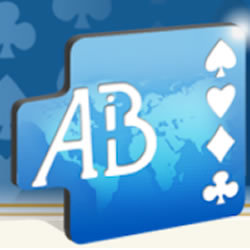 This Week in Bridge looks at overcalls in short articles suitable for club and congress level players.Try these for some good ideas, reinforcement or just a point of reflection:
Written by

Marg Cliffe
During April Annegrete and Marita entered a bridge competition and received a Bridge Shop voucher as winners! Fortunately for our library, they decided to donate the voucher to our Peninsula Bridge Library.
We have purchased 2 copies each of Demystifying Defense and A Second Book of Bridge Problems. Both publications are by Patrick O'Connor. These books will be of particular interest to those attending the Defence lessons this month. Look out for them at the library.
Thank you Annegrete and Marita.
Written by

David Farmer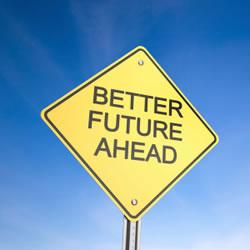 In the third week of May the President spoke to members about where we were in our research into suitable premises options for when our current lease expires in April 2021, and about priorities the Committee had unanimously determined to ensure the club was in a financially better shape in order to increase confidence of achieving a good premises outcome.
The Committee has set a goal of extending our current reserves of about $350,000 to more than $500,000 when our lease expires in under three years, without compromising the quality of bridge that we enjoy. To achieve this our intent is to increase our normal annual increase in our reserves from its recent levels of around $10,000 to more like $40-50,000 each year by reviewing our costs and, if possible, identifying new income sources such as fundraising and sponsorship of events or other costs.
Written by

David Farmer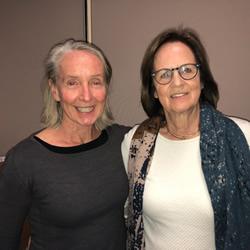 International players Liam Milne and Susan Humphries were our guest experts fpr our May Swiss Pairs. They led the PBI at 5 workshop on "When to respond 'light'", and then followed with a pre-session talk on guidelines when low-level doubles would logically be for penalties. The workshop was well received with a number of players from North Shore making the journey to hear them speak. It will be interesting to see how many light responses appear at the club.
The Swiss Pairs showed some interesting - read difficult - boards. The first board at our table had the following bidding: 4H (5D) 5H (6D) P P 6H X All pass - down one when 6D makes. In fact 7D makes when played by the other hand but fails on an unlikely spade lead and ruff. Needless to say Cath Whiddon and I were on the wrong side of this board playing against Susan and Liam.
Written by

David Farmer
If you are looking to improve your bridge efficiently then this hand of the week challenge offered by The Bridge Shop (located in Penshurst St, Willoughy) has a great deal going for it.
First of all their hands of the week puts you on the spot as if you were at the table and have to make the right decision - you are on the spot. Secondly it provides step by important step commentary to ensure you understand the best choice at the time. You only need to provide the discipline to think your decision out well before moving on to the "answers" ie the next item of commentary.
There are two Vu-graph strands - for intermediate (green) and for newcomers (blue). The site gives you one free hand a week from each strand and shows the last five. For some of us that might be all we have time for. But for those who want to learn more there is the subscription option - receive more than 500 intermediate hands for only $60 pa.
Written by

Marg Cliffe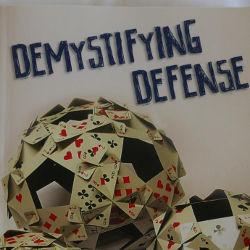 Defence is the hardest part of card play according to Patrick O.Connor. His book, is titled Demystifying Defense. When dummy tables their cards the declarer can see all the assets of their side and can count potential winners and losers. However, a defender can see dummy and only half of their side's assets. Also, during play defenders must combine effectively to execute a successful defence.
Starting with chapters on Opening Leads and Third-Hand Play and Second-Hand Play with a quiz at the end. Next is Defensive Signals. The main part of the book contains 40 'over the shoulder' deals where the author invites you to defend with him, trick by trick, with questions and answers. Oh and there is always a Post Mortem! Deals become progressively more difficult to assist all levels of players.
Written by

David Farmer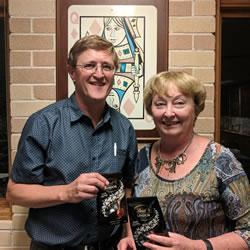 Derrick Browne was our guest expert at the Swiss Pairs on 24 April. His pre-session talk on the "Power of the Closed Hand" was very well received, and a number of players were seen trying to practice the deception technique during the night. Join us for the next Swiss Pairs on 22 May when international players Liam Milne and Susan Humphries will be our guest experts. The pre-session talk will address how to distinguish the doubles partner intended as penalties from those intended as takeout.
The winners on the night were David Farmer and Catherine Whiddon, ahead of Peter Clarke and Hans van Weeren, and Marieta Borthwick and Annegrete Kolding.
Nine tables played on the night which was directed by in-house directors Alan Davies and David Farmer.