Peninsula Bridge Club News
Written by

Gayle King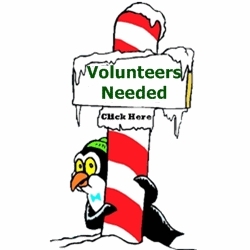 Gayle King would like to hear from anyone who would like to help make this year's Christmas party a fantastic & memorable event. It is being held on Sunday 10th December.
Assistance is required with...
Food and sundries purchase (quantities have already been estimated from last year )... And you can still play bridge!
Publicity ... And you can still play bridge!!
Setting up on the day ... And you can still play bridge!!!
Photographer for the day ... And you can still play bridge!!!!
Kitchen co-ordinator for the day ... And you can still play bridge!!!!!
If you would like to help, please contact Gayle - This email address is being protected from spambots. You need JavaScript enabled to view it. .
Written by

Gayle King
The Race that stopped a Bridge Game!
What a day! We had a great turn out by members.
Sue Riley continued her tradition of being a magnificent Chief Steward and MC.
Congratulations to the section winners, the Lucky Door prize winner and the fashionistas who won the various Best Hat prizes.
Wonderful efforts from our volunteers and also the marvellous salads/morning tea contributions by the players on the day.
Our volunteers and member contributions make days like this possible. Let us know if you can help out on the next event - it's great for the club and you'll enjoy it too. Just email Gayle - This email address is being protected from spambots. You need JavaScript enabled to view it. .
Take a look at the photos from the event - and even share your own.
Written by

David Farmer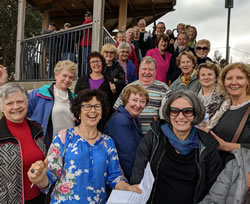 Forty-eight Peninsula players sailed forth (most literally on the ferry across Broken Bay) to visit Brisbane Waters Bridge Club in the first head to head interclub event. This event - the brainchild of their Christine Hadaway and on our side Vivien Eldridge, Anne Small, Catherine Whiddon and Sue Falkingham - was designed in particular to provide a fun teams day for each club's large numbers of novice players. We had four teams with members all under 10MP.
The heavy morning rain did not upset our spirits (fortunately Brisbane Waters Bridge Club picked us up from Ettalong wharf) and we quickly settled into the format. Experienced players helped teams newbies to cope with the different scoring, the number of boards played was reduced for the restricted and novice fields, and finger food was served in the longer breaks between rounds to encourage social interaction.
Written by

Australian Bridge Federation
"Bridge enjoys immense popularity partly because of the high standards of ethics and etiquette which are observed by the players who are expected to conduct themselves in a highly civilised manner.
Violations of proper etiquette are quite common from inexperienced players, either through ignorance or inadvertence. A well-mannered opponent who is the victim of a violation by such a novice player will, if comment is considered necessary, be at pains to make it clear that the comment is intended to be helpful and will never make a newcomer feel ill-at-ease. Bridge is an extremely ethical game..."
Read the full article on the ABF website.
Written by

David Farmer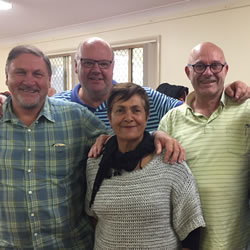 Peninsula players did well at the 2017 NSW State Restricted and Novice Championships in Wollongong on 4-5 November.
Peter Clarke and Hans van Weeren continued their recent triumphs by winning the Restricted State Championship (less than 300MP) with team mates Jeff Conroy and Jill Bentley. They won decisively with a VP tally of 125.72, more than 30 points ahead of second place. Check the Restricted Championships full results.
Marieta Borthwick, Heidi Colenbrander, Ray Hurst and Annegrete Kolding were runners-up in larger and closer field in the Novice State Championships (less than 100MP). They had no match losses and scored 108.06 less than five points short of the winners. Check the Novice Championships full results.
Written by

Alan Davies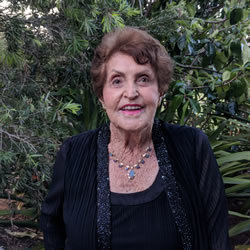 Trish Giles has won the 2017 Stebbins competition, ahead of runner-up Anne Small. It was a four week event that saw many players humbled but not Trish and Anne, nor Annegrete Kolding who won the <100MP category.
Board 16 in the final session was notable - with game contracts in both directions. In fact 12 tricks made in Hearts by North five times (including one doubled and one redoubled), while eleven tricks were made in Spades by West at all the other eight tables!
Check the full results.
Written by

David Farmer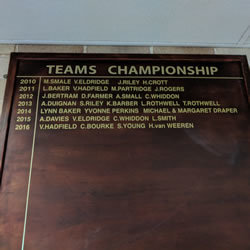 This is one of Peninsula's prestige events so find a team and sign up at the club. This held over three weeks starting on Thursday 9 November and will be directed by Ronnie Ng.
Check the event for full details and how to enter.
The strategy for Swiss teams is different to the normal matchpoint pairs we play at most of Peninsula's sessions. This is a good article about the different tactics.
Written by

Peninsula Gurus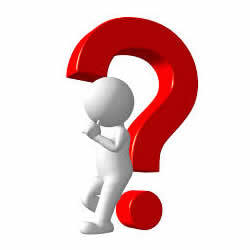 DC asked: My partner opened 1C (with two plus clubs) and I'm holding 4 hearts to the king, 4 clubs to the queen, 4 diamonds to the queen and a singleton spade, what would your response be?
I bid 1D, she said 2NT so I went 3NT and we made 7...
PG responded: Despite the most accurate bidding, you need to expect some hands not to make. Bidding systems cover the majority of hands not all of them.