Peninsula Bridge Club News
Written by

Marg Cliffe
We are currently undertaking a review of our library resources.
Resources and books no longer required are in a box on the bench next to the Bridge Library. These are available free to our members. Feel free to help yourself.
If there are any titles you believe should be kept in the library, please talk to or This email address is being protected from spambots. You need JavaScript enabled to view it. the librarian, Marg Cliffe.
Written by

Marg Cliffe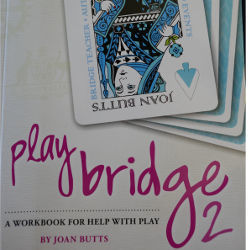 For teachers looking for material for help with play sessions to reinforce beginners classes, and to concentrate on techniques of play rather than overloading on more bidding, Help with Play fills the gap.
The lessons are structured to help you play and use techniques that match Play Bridge: A Workbook for the Absolute Beginner by Joan Butts.
Topics include Making a Plan; Winners and Losers; Taking Tricks through Promotion; Making Tricks through Length; Mastering the Finesse; Making Tricks by Trumping; Discarding Losers and Combining Your Chances and a two-page Summary 'Play Bridge' The System: Standard Five-Card Majors.
Written by

David Farmer
We are revising the club's constitution to ensure it is still appropriate for our association. We would expect to bring it to a special general meeting of the club in the first half of this year after which, if it is accepted by members, it will need to be ratified by the NSW Department of Fair Trading.
Any member who is keen to review the revised constitution and contribute to this process before the special general meeting is invited to contact David Farmer by email on This email address is being protected from spambots. You need JavaScript enabled to view it. or phone on 0415 715 743.
Written by

Greg Hay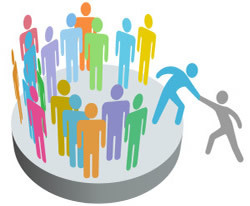 See if you can personally welcome these new members whose application was approved at the Committee meeting on 22 January:
Robert Allen of Beacon Hill (new)
Alexander Cook of Balgowlah Heights (Alternate)
Louis Drobnak - of Cromer (Transfer)
David Gulliford of Frenchs Forest (Alternate)
Helen Gulliford of Frenchs Forest (Alternate)
Claudette Jones of Bayview (Alternate)
Colleen Kelly of Queenscliff (Alternate)
Jan McLennan of Belrose (Transfer)
Vivian Miles of Elanora Heights (New)
Beverley Menzies of Mona Vale (Transfer)
Marguerita Trevis of Bayview (status to be advised)
Rob Wallace of Collaroy Plateau (Transfer)
Barbara Woodfield of North Turramurra (Alternate)
Written by

David Farmer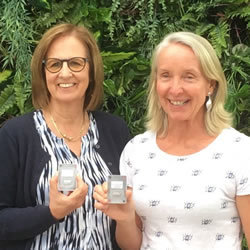 Peninsula had great success at the ABF Summer Festival of Bridge in the Novice category.
In particular Marieta Borthwick and Annegrete Kolding had two great triumphs:
They partnered with South Coast pair Louise and Michael Brassil to win the Novice Teams event, and
They were runners-up in the Novice Swiss Pairs.
Heidi Colenbrander, Susan Jensen, Ray Hurst and Sandie Rooke also had a great event, being runners-up in the Novice Teams event.
Written by

David Farmer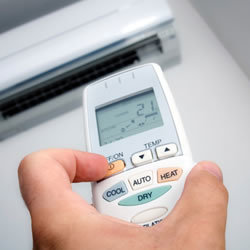 Now updated with our target climate range! A highly experienced director once confided that the hardest part of the job was the air conditioning decision. We seem to have our fair share of different opinions.
The committee discussed what could be done and concluded that we can never make everyone happy. Not only do different people feel the temperature, humidity and air movement differently, but the temperature and air movement can also vary within the clubhouse (and of course is dependent on which doors and windows are open).
To reduce but not eliminate the perhaps inevitable arguments the committee has adopted the following approach:
Written by

David Farmer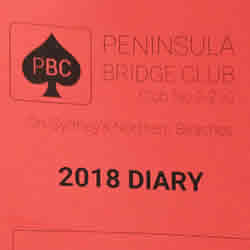 This article lists the currently known errors in the printed 2018 Diary. Check the up-to-date calendar which also includes new items.
Who to contact:
The Membership line should now read Greg Hay 0421 659 761
The phone number for Website - Nerida Gillies should be 0403 958 685
Written by

Flapper Snapper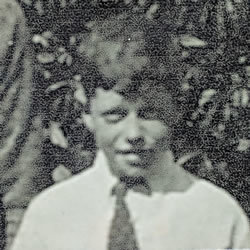 How well do you know your fellow members? Just which active member of the club is this little boy in this 1935 photo?
First correct answer via the quiz form below gets a free game voucher.