Peninsula Bridge Club News
Written by

David Farmer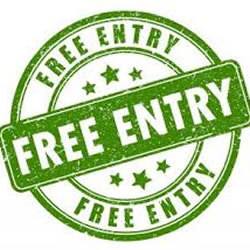 There is opportunity for a free entry for two Peninsula teams into the 2017 NSW State Novice and Restricted Teams Championships to be held at the Illawarra Bridge Association in Wollongong on Saturday 4 and Sunday 5 November. One free entry is offered for a Novice team (players under 100MPs) and one for a Restricted team (players under 300MPs).
You can check the flier for all the details. The NSWBA is endeavouring to attract new entries - so those who have already entered unfortunately miss out.
The first Novice and first Restricted team to confirm their interest and availability with full names and ABF numbers to me at This email address is being protected from spambots. You need JavaScript enabled to view it. will be entered for this complimentary entry.
Written by

David Farmer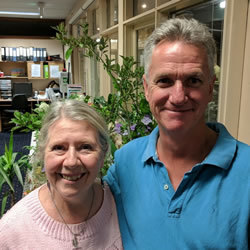 Joan Butts, our guest expert presenter for our Swiss Pairs night on Tuesday 17 October, spoke on the recent changes in the ways experts are evaluating their hands for preemptive opening bids. She started with a hand from the 2017 European Championships where a player, non-vulnerable in first position, opened 3S with S KJ6432 H 86 D 2 C QT76. While not necessarily supporting this as a good preempt, Joan noted that many more weaker hands were now used as preemptive openings, all trying to get in the way of their opponents finding a good contract.
Sure enough the 30 odd participants put this into good effect on the night. Joan was impressed when Anne Brown opened 3D on S5 H JT87 D KJT643 C K4 on the second board of the night and prevented her and her partner (yours truly) from bidding a makeable game - maybe I piked... You can download Joan's notes here to join the new world of light preempters.
Written by

Flapper Snapper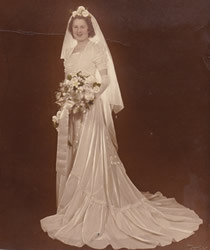 ANSWER: Congratulations to Robert Gavan, the only person to guess that our mystery bride is Una Mingay. And the year of Colin and Una's wedding was 1943 - yes it is coming up to 75 years in 2018!
Can you guess who is featured in this photo and in which year it was taken? If you open this article (by clicking on the title or the Read More link) you will see a larger version of the photo.
To encourage your persistence we have two free session vouchers (now worth $7 each) to give away to the best guesses we receive.
How to enter? You just need to answer the three questions in the simple form below.
Written by

David Farmer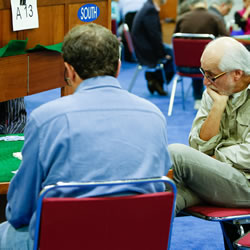 We are reviewing the 2017 Tuesday night initiatives and considering possible 2018 initiatives for members who wish to improve their competitive play.
If either you attended Tuesday night over the past six months or you are interested in collaborative initiatives to help you improve your competitive play, then this is for you.
Please spend five minutes to complete the simple three page survey below. (A paper version is available should you prefer it - contact David Farmer on 0415 715 743 or This email address is being protected from spambots. You need JavaScript enabled to view it..)
Written by

Gayle King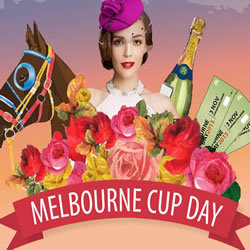 Join us on Tuesday 7 November for the club's annual Melbourne Cup event. Play some bridge amidst all the excitement! There will be two sections – Open and Restricted. Come early as the friendly bar staff will open at 9.30 and you can start buying your sweep tickets at 10am. Make it easy and bring the correct change for the $5, $2 and $1 sweeps.
Bridge play starts at 11am. Play some bridge then lunch, then more bridge before watching the race live. There will be Lucky Door and Best Hat prizes so come dressed to impress! Check all the event details.
Written by

Vicki Clark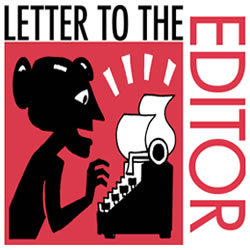 Thanks David and co for your great newsletter!
I like to see what the champs are doing particularly representing our club but also I liked the items written by members:
Moira's recommendation for another early start day ( perhaps Friday) is great especially for those who need to get way for school pickup or work. Day light saving works so well if we start early too.
Thanks Terry for the information about the Buddies. Just wondering if it could be with perhaps under 20 Masterpoints (like me !).
Written by

Vivien Eldridge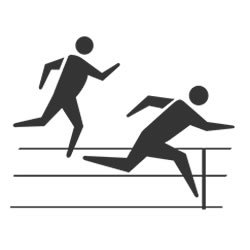 This is the second year of this PREMIER EVENT. So find yourself a partner and sign up at the club. The winning pair get their names in gold on the honour board!
Three Fridays starting on 6th October.

This is a members only PAIRS competition.

Only emergency substitutes are allowed. This means the same pair must commit to play in all three sessions.

The pair with the highest cumulative percentage will win.

There will be a prize for the best under 15 and the best under 50. Prizes limited to one per pair.

Entrants must have less than 100 master points as at 01/10/2017.

Convenor – Ray Hurst/Vivien Eldridge
Written by

Susan Jensen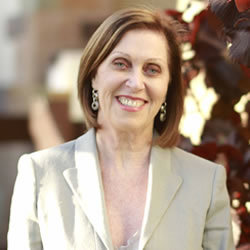 The double is the most flexible bid in bridge, and can help you and partner find some excellent contracts. Use it wisely, and understand when it's good to enter the bidding with double, and when NOT to.
Come to our learning workshop on Tue 17 October (click the link for all the details) led by ABF Teaching Coordinator, Joan Butts, and gain comfort with the ways you use the double to improve your bridge success.