Peninsula Bridge Club News
Written by

Derrick Browne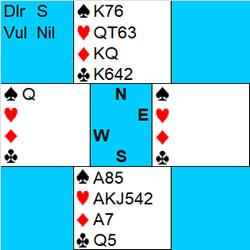 Plan your play as South playing 6H after an uncontested auction and a SQ opening lead:
Those who attended Derrick Browne's pre-session talk before the Swiss Pairs on Tuesday 24 April may have an advantage.
Written by

David Farmer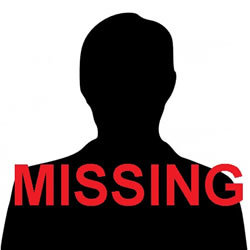 Peninsula travelled to the 2018 Central Coast Super Congress on 23-25 March. And we had some success, notably Marieta Borthwick and Annegrete Kolding were runners-up in the Restricted Swiss Pairs.
Other results to mention include Marieta and Annegrete teaming up with Heidi Colenbrander and Ray Hurst to come 8th equal in the Restricted Teams, and Carolyn Dowling, Chris Duggin, Lori Neville and Yvonne Perkins coming 15th in the Open Teams. Congratulations to those members.
Hopefully a photo is to come.
Written by

Jen Ardill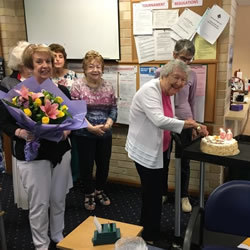 The Tuesday session on 3 April stopped to wish Heather Roseby a happy 90th birthday!
The cake was lovely and accompanied by some spectacular fragrant flowers.
And the 14 table bridge game was as competitive as always!
Written by

David Farmer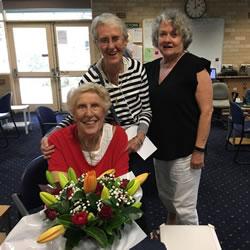 An unofficial photographer (Cath Whiddon) captured Betty Bevins being congratulated for a significant birthday on Tuesday 18 April.
The photo shows Betty with her partner Amanda Hickey and session director Vickie Busteed.
Betty, who joined a beginners class at the club in 2011, commented that "bridge has become the joy of my life".
Written by

Greg Hay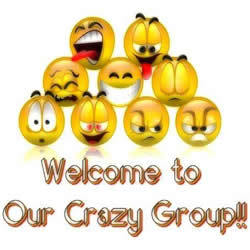 Fifteen new membership applications (Dorothy Anderson, John Hobbs, Michael May, Patricia Williams, Yelinda Winter, Gillian Wares, Marcia Sawyer, Maggie Zazemi, Ehsan Zazemi, Sue Hughes, Gerrie Foster, Jacqueline Donn, John Crawford, Angela Crawford, Curtis Berry) were approved at our committee meeting on 26 Apr.
See if you can identify our new members and welcome them to the club.
Written by

David Farmer
Come and take advantage of the great learning opportunities when Liam Milne and Susan Humphries visit the club on Tuesday 22 May.
Liam is a professional bridge player and teacher who placed 9th in the 2014 World Open Pairs. Since then he has represented Australia internationally in the Bermuda Bowl, and his recent national successes include the 2017 Gold Coast Teams and GNOT. Susan Humphries is a many-time New Zealand international representative who was part of her country's historic qualification to the round of 16 at the last World Bridge Games. She recently won the trials to determine the NSW Women's Team for 2018.
Liam and Susan will be:
Written by

David Farmer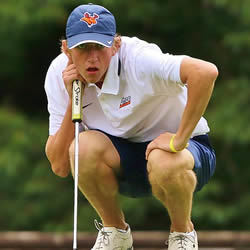 Find links to the Pianola cumulative results of the club's Individual competitions below. For the First Friday <20MP Rookie Individual this is the official cumulative results, for the other individual events the official results are displayed on the club noticeboard. (Cumulative results for the club's pair based competitions should be displayed as part of the website's normal results display showing at the date of the latest round.)
Written by

David Farmer
Most players will have noticed the kitchen bench re-organisation. Here is the story:
For our large sessions, particularly Wednesday and Friday afternoons, members have been reporting two problems: congestion and running out of hot water during the afternoon tea break.
The problem of running out of hot water is that the two bench-top hot water dispensers can in fact run out of boiling water in large session afternoon tea breaks and then take half an hour or so to reheat. The problem with congestion was exacerbated with players needing to be at the bench to collect a cup, choose their tea or coffee, then fill their hot water and finally add milk if they choose.