Peninsula Bridge Club News
Written by

David Farmer
The third session of The Lawrence on the evening of 26 September was won convincingly by Alessandro Gado and Aleksander Milovanovic on 70.72%, ahead of Brian Ody and Col Dempster, and Ron Smith and Robbie Feyder.
"Not bad," commented Aleks, "given we doubled 3S in the first set for it to make."
The Lawrence in 2017 has a $200 cash prize to the winning pair in each session of the event. The remaining sessions in this event are 24 October and 28 November.
Written by

David Farmer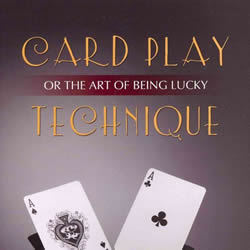 See if you can work this one out:
S 54
H K73
D A86
C AQ863

S A82
H A842
D K73
C 752
You, South are in 3NT, with East having bid spades, West dutifully leading one. How do you plan the play?
Written by

Nerida Gillies
Forty-eight intrepid bridge players of all skill levels braved the cold and blustery weather to pitch their wits against each other in the Peninsula Members-only Teams day under direction from John McIlrath.
The five session event was won by team the Small team (Anne Small, Vivien Eldridge, Michael Draper and Margaret Draper) with the Bailey team (Ian Bailey, Lynn Baker, John Rogers and Margaret Rogers) placed second. Check out the full results.
Anne was very welcoming to Patrick - her kibitzer from France. After hearing both Anne and John McIlrath's attempts to impress Patrick with their french skills, I can safely say he was much more impressed with Anne's bridge skills and John's directing skills!
Written by

David Farmer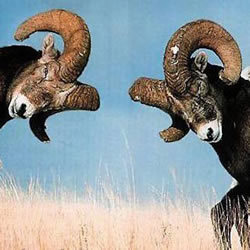 As an excuse for a fun day for our club members, we have arranged a head to head challenge with Brisbane Waters Bridge Club on Sunday 5 November. The key elements are:
Two teams in each category play the same category from Brisbane Waters - all categories contribute equally to the challenge
Reflecting both our clubs' active teaching programs we have novice and rookie level categories
Plenty of time for social interaction between rounds
Adding in a cruise (well, ferry trip) across Broken Bay as part of the fun day
Vivien Eldridge has been seeking entries and we are now full at last count - so see her if you wish to put your name forward for a waiting list. If you miss out this time, and the event proves the success we hope for, then look out for a return challenge at Peninsula on 28 January 2018.
Written by

David Farmer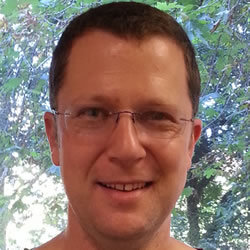 Heard of the intra-finesse? Thirty of us have now thanks to Ed Barnes' Tuesday night talk on 26 September.
When would you open up a suit, trying to win as many tricks as possible, by leading to the 975 and play the seven? When you miss the K and Q and need the eight to be onside, of course.
Quoting hands played by past world champions Ed introduced us to several plays where key cards held in short suits are the target - and need to be either squashed or forced to be played without losing your own high cards.
Sound advanced? Some of them may be, but some not - make up your own mind - see Ed's notes.
Written by

David Farmer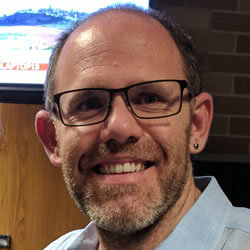 Our Tuesday Challenge Night expert on 19 September, Will Jenner-O'Shea, spoke to about 40 of us on "How to detect your partner's aggression".
He was talking about bidding style - and coping with partners that might range from "cautious" to "adventurous". With the more aggressive partners he suggested not always leading partner's suit - she may only have the jack. He also suggested some self-assessment of one's own aggressive tendencies might be useful.
If you missed this talk you can at least check Will's handout - and assess your own tendency to be adventurous.
Written by

Terry Herfort and Marg Cliffe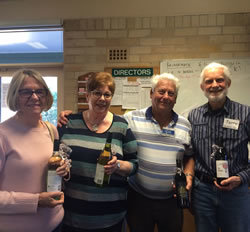 The Charity Day on Monday 4 September was well attended across the full range of members. Check the full results on our website. The restricted section winners, Sue Davies, Terry Mackin, Gil Elliot and Terry Herfort each took home a bottle of wine. Here are first hand reports first from Terry Herfort and secondly from Marg Cliffe:
Terry: "I was keen to attend my second charity day, as I so much enjoyed my first. Well, Monday certainly lived up to my expectation and in fact succeeded my expectations.
Why? Charity Day is a day of lots of talking, friendship, congeniality, bonhomie and bridge. And all for a good cause. The fact that the proceeds of the day were going to two honourable local charities made it worthwhile.
Written by

David Farmer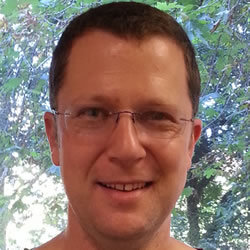 Ed Barnes gave a great pre-session expert talk on Tuesday 12 September on raising in competition, starting with the power of cue raises and the freedom this gave for direct raises to be pre-emptive.
If you missed this Tuesday night expert talk you can check out his Raising in Competition notes.