Peninsula Bridge Club News
Written by

Susan Jensen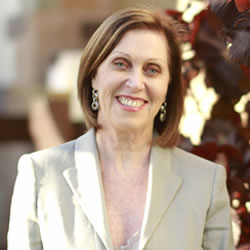 Put a note in your diary for next Saturday, 9th September at 9.30 until 11.30. Joan Butts will be with us at Peninsula holding a workshop on: Modern competitive bidding.
The general trend in today's game is to be more aggressive, especially in competitive auctions. Put pressure on the opponents by getting in their way. Everyone plays a role: opener, responder, intervener and the advancer. This workshop will show you when to bid a lot and when not to. Check the event details and flier.
We look forward to seeing you there.
Written by

Lois Rothwell
Anita and Jo, along with Terry and I, had fun on a bridge holiday in Thailand. We played among our group of 24 but also played in local bridge clubs. The venues were wildly diverse, from a grand and opulent Country Club to a hot and dingy room above a bar, making our own club at Peninsula seem wonderful.
The players were equally diverse, mainly expatriates and mainly men. Our own accommodations were splendid, the pick being this lovely villa on a cliff overlooking the sea at Phuket.
Anita and Jo are pictured with Greg Eustace and Gaye Allen who hosted the holiday, as well as Jenny from a Newcastle club. Back to earth now!
Written by

David Farmer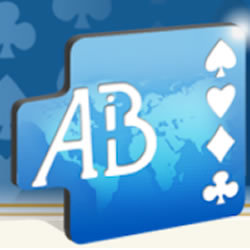 This Week in Bridge (TWiB) from Adventures in Bridge this week focuses on Using powerful length in dummy. "Here we finish up our month of declarer play in suit contracts with a further discussion of how to use length in the dummy - this time when our suit/fit is not long enough to set up in the dummy without extra measures. We will be looking at suits that are powerful and can be used for a discard."
This provides a useful treatment/reminder for all improver levels - captured in just three pages.
Written by

David Farmer
If you have a a little bit of time and a little bit of interest in helping with communication then we'd love to welcome you to the communications team to help you help the club! Email me at This email address is being protected from spambots. You need JavaScript enabled to view it. if any of these roles sound like you?
Story writers - both your own ideas and ones that are commissioned
Photographers - taking suitable photos for stories
Bridge question gurus - Answering how-to bridge questions that are emailed in
Peninsula stationery organiser - refresh our stationery with the new club logo and font - guidance/support given
Website support - update and maintain the website, helping others add their content - training/support given
Written by

David Farmer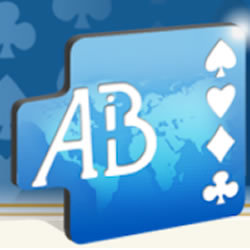 This Week in Bridge (TWiB) from Adventures in Bridge this week focuses on "Establishing length in dummy".
This provides a solid and useful treatment for all improver levels - captured in just three and a half pages.
So far I have been very impressed with this large collection of reference articles/lessons. It is an American source and 2 over 1 seems to be common but most of the articles are very relevant to our club's players. Readers might enjoy exploring this resource.
Written by

Peninsula Guru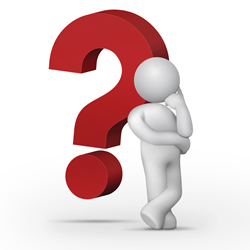 Terry H asked: When a responder changes suit, it is forcing on opener to rebid. However what happens if opener's rebid changes the suit again? Is this forcing on responder to bid again?
PG replied: It is normally forcing when a responder changes suit provided they are not a passed hand. It is normally not forcing when opener changes suit unless it is a jump bid or a reverse bid (where the new suit at the two level is higher ranked than opener's first suit and responder's bid was at the one level). So 1C - 1H - 1S would not be forcing, while 1C - 1S - 2H is a reverse bid and is normally forcing for at least one round.
Terry H also asked: What if opener's bid is passed by responder, but opener rebids and changes the suit. Is this forcing on responder to bid?
PG responded: No it is not normally forcing unless opener bids the opponent's suit. However it does show a stronger or more distributional hand and so responder may now choose to bid to compete with the opponents.
Written by

Peninsula Guru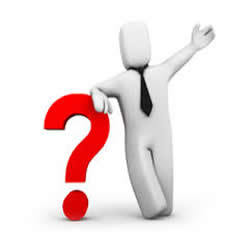 Terry H asked: When assessing your hand to open, you need 12+ opening points to open one of a suit, provided you have 5 or more cards in a major suit, or less for minors. Opening points are a combination of HCPs and length points. Length points are one point for a 5 card suit, two points for a 6 card suit etc. Then, when you find a fit with partner you can include shortage points (1 for a doubleton, 3 for a singleton and 5 for a void).
This raises 4 questions on points:
Written by

Peninsula Guru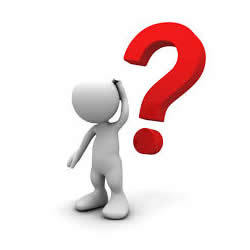 Terry H asked: When you are declarer in a suit contract, you count your losers, then work out a plan to achieve your contract. (In a no-trump contract, you count your winners.) What is the best way to count your losers? Is there a quick way to do this? Or is it just practice?
PG replied: There is a fairly standard way to calculate your losers during the bidding once you have found a fit. For the first 3 cards on every suit count one loser for each trick you would lose of the suit were played from the top. So an A singleton, any void and AKQ would be no losers, Ax and Kx would be 1 loser, Qx and Qxx would both be 2 and JTx would be 3. Don't count any cards beyond the first three in any suit as losers. This is a tough approximation but generally quite good.
When you are assessing your hands as declarer you can be more precise. You can take into account information that the opponent bids or opening lead indicates. You can also combine dummy's and declarer's holdings. Holding Qx opposite KJx would be 1 loser, Ax opposite Kxx would be no losers provided you have trumps to ruff with.
Planning the play is about maximising your chances while minimising your risks. And that certainly takes practice well as thinking it through.