Peninsula Bridge Club News
Written by

Marg Cliffe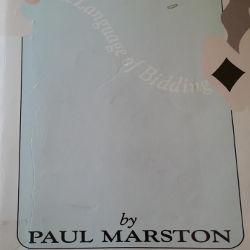 Paul Marston is an Australian bridge teacher, writer and player with a long list of national and international success as a player.
Good card play may be an asset but most hands are won or lost before a single card is played. This book shows you how to bid well.
The system is Standard with Weak Twos. It covers both four and five card majors.
There are three sections: the first nine chapters cover uncontested auctions, the next four cover competitive auctions and the last two cover tournament play.
Written by

David Farmer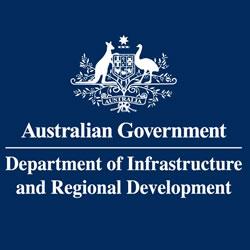 Club members will have heard of the grant money we received as part of the federal Stronger Communities Program. We received $7,500 plus GST to be used to fund 50% of $15,000 in eligible spending on bridge equipment to improve the club. We are pleased to note (as we are required to do) that "This project received grant funding from the Australian Government."
We would also like to note the huge voluntary time commitments that planning and implementing these purchases involved from the Committee and others, and particularly from Bill Fitzsimons, Ken Watson and David Farmer.
We have used this grant money as follows:
Written by

David Farmer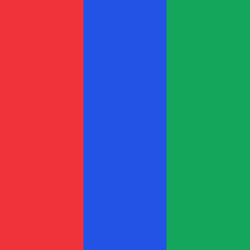 We are introducing new colour-themed system and section guidelines to respond to our wider range of players.
Our goal is to provide an enjoyable, friendly game for all our players, irrespective of whether they primarily have a social or a competitive focus, or are new to the game.
We will use three colour-coded section types (with matching table numbers and system cards!) to suit our different players:
Written by

David Farmer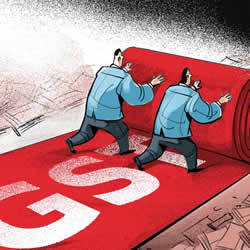 Recent changes have triggered some discussion at the club, including on the need for us to register for GST.
To help this discussion be more informed we have attached two papers that the ABF commissioned when GST was introduced and later when the GST thresholds were revised.
Written by

David Farmer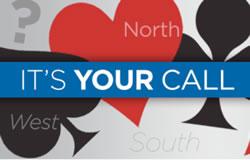 The American Contract Bridge League provides a weekly bidding challenge. With both sides vulnerable with IMPs (teams) scoring what do you bid as South with
S KQ764
H T8
D Q62
C T85
after this bidding:
WEST NORTH EAST SOUTH
P P
P 1D 2C ?
Written by

David Farmer
Peninsula Bridge Club Inc is a non-profit association, incorporated under the NSW Association Incorporations Act (2009) and Associations Incorporation Regulation (2016) which are administered by the NSW Department of Fair Trading. The Club's Constitution was updated by a Special General Meeting on 16 May 2018 to take into account the 2016 Regulations. Some further amendments are likely to be considered in 2018.
Written by

David Farmer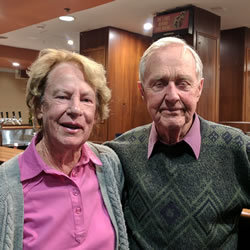 Many Peninsula pairs played in the State Mixed Pairs Championship on the weekend of 26-27 May, with Margaret and Michael Draper the most successful. Margaret and Michael, who were representing Manly Leagues Bridge Club, were 6th in the North-South field at the end of the Qualifying round and so earned a place in the 7 table finals. In the Finals they were placed a creditable 12th, with two pairs tying for first place: Kevin ROSENBERG - Susan HUMPHRIES and Warren LAZER - Pauline GUMBY. Some of us will remember Susan Humphries tag teaming with Liam Milne as our Swiss Pairs experts on Tue 22 May.
Other Peninsula members who made the top 20 in each direction in the qualifying event included:
Written by

David Farmer
76 Peninsula members played in the 2018 Australia-Wide Novice Pairs on Friday 25 May. Novice players (<50MP) in clubs all over Australia played the same boards and results were scored across the country. A booklet with expert analysis of the hands was provided.
Locally calculated results were published on our website. You can check the national results on the event coordinator's website. These are still provisional at time of writing.
Nationally Sue Evershed and John Simmonds are our best pair, coming 29th across the country with 64.5% according to the results processed at time of writing, ahead of Christine Egan and Dianne Agostino who are 35th with 63.9% and Karl Puse and Yumiko Tsuji who are 41st with 63.3%. Congratulations to these pairs who, once the results are final, need to claim prizes for being in the top 50.