Bridge Education
Written by

Cath Whiddon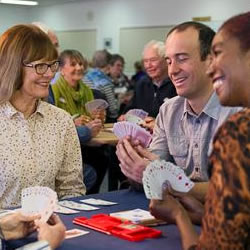 Last Lessons for 2018:
November Bridge Ed topic is COMPETITIVE BIDDING.
MONDAY 5 November 9.30-11.30 - Advanced Overcall lesson: Advancer's use of CUE BIDS - suitable for regular duplicate partnerships.
You can come without a partner. No registration required. No PPVs, $10/$15 cash paid to teacher on day.
MONDAY Evening Beginners Lessons 7-9 pm - call Susan Jensen: 0405061252
Written by

Jennifer Ardill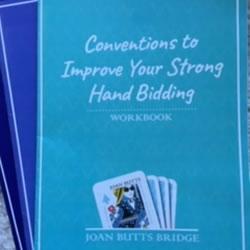 This month we have 2 copies of Conventions to Improve Your Strong Hand Bidding – Workbook by Joan Butts on the subject of the month covered by our Bridge Education Team – Strong Hand Bidding.
Lesson 1 - Strong Unbalanced Hands
Lesson 2 - Slam Bidding and Blackwood
Lesson 3 - Cue Bidding to Slam
Lesson 4 - Puppet Stayman
Lesson 5 - Strong Balanced Hands
This workbook describes the bids and responses; has 4 boards of examples and a Quiz with answers. This enables the reader to work through the information practise the bidding and check their responses.
Written by

Jennifer Ardill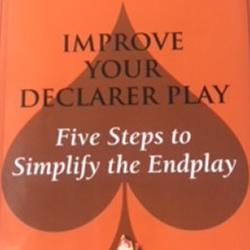 The endplay has fascinated bridge players for decades.
The idea that, even in the face of bad luck, there is a way to make a contract is captivating.
Audrey Grant's Five Steps to Simplify the Endplay makes it accessible to players with a wide range of experience and skill. Audrey's book shows 5 simple steps and allows you to practise using the set deals:
Written by

David Farmer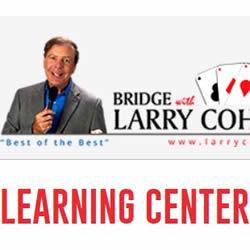 Acclaimed US teacher, Larry Cohen, has as part of his website some short articles explaining the bridge scoring fundamentals that are critical to bidding tactics.
If you learned the game in the current world of computerised bridge scoring you probably need this guidance to understand why it is often good to interfere in the bidding - and sometimes not!
The impact on your bridge results of reading these three short articles might be far larger that you think.
Written by

Marg Cliffe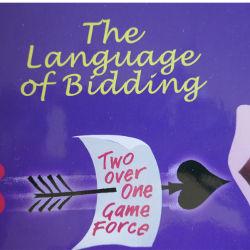 A new edition of The Language of Bidding is now available at our library. It describes what you need to know about bidding to become a strong bridge player.
This edition is based on Two over One. This is an extension of Standard, where a non-jump response in a new suit at the two level is forcing to game.
According to the author, Paul Marston, this brings two benefits - it's easier to use and it's more effective.
Written by

Marg Cliffe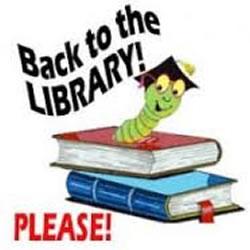 A Gentle Reminder
Often members want to borrow a book that is not currently available. Following a recent stocktake of the bridge library there are a number of books missing.
These are titles written by Audrey Grant, Joan Butts and Derrick Browne. Could you please check your shelves at home and return these books as soon as possible so that all members can gain access.
Thank you.
Written by

Marg Cliffe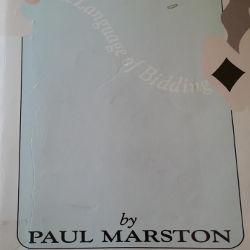 Paul Marston is an Australian bridge teacher, writer and player with a long list of national and international success as a player.
Good card play may be an asset but most hands are won or lost before a single card is played. This book shows you how to bid well.
The system is Standard with Weak Twos. It covers both four and five card majors.
There are three sections: the first nine chapters cover uncontested auctions, the next four cover competitive auctions and the last two cover tournament play.
Written by

Marg Cliffe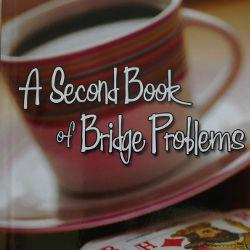 This book, by Patrick O'Connor, comprises 50 problems in Declarer play and Defence for the Beginner or near-beginner presented in order of difficulty. The idea is to present bridge hands as you would find them at the bridge table.
Each deal has a single theme. This book doesn't introduce topics systematically, rather it will give you no clue as to what type of play is required. Planning play is emphasised both as Declarer and Defender.
Enjoy the challenge.
Subcategories
For quizzes testing players knowledge of the game and its laws and regulations
For library news and reviews
For novice questions and their answers...
Items about the standard system taught in the Peninsula education program
Items about the Buddy Programme used at Peninsula Bridge Club.
You are here:  

Bridge Education