Bridge Education
Written by

Cath Whiddon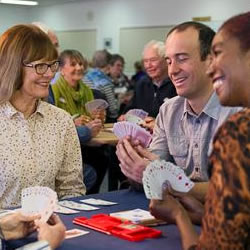 Lessons in MARCH: Minor Openings and Responses
Friday 9 March 9.30-11.30am
Monday 26 March 7-9pm
SATURDAY 24 March 9.30-11.30am: WORKSHOP - ENTRIES
For all lessons:
Come 15 minutes early for cuppa or questions
Cost: $10 Members, $15 Non-members - no PPVs or vouchers accepted
Come without a partner. No registration required.
Written by

Marg Cliffe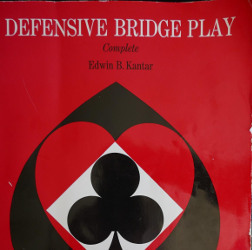 According to Kantar, a lot of the literature on the game of bridge is devoted to bidding and declarer play, with defensive play all but forgotten. So, after having made practically every error possible on defense over the years, he decided to write a book devoted exclusively to defensive play.
In Kantar's experience, a good defensive bridge player is always a winner over time and a most desirable partner.
This weighty tome, gives a detailed examination of defensive play and how to 'think defensively'. Topics include
Written by

Susan Jensen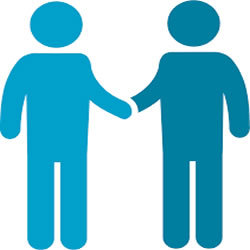 Please contact Susan Jensen - This email address is being protected from spambots. You need JavaScript enabled to view it. - if you have 0-5 master points or 30+ master points and would like to participate in the buddy programme....
The Buddy Programme Rules and Regulations
The focus group will be players with 0-5 master points (The Partner) and players of 30+ master points (The Buddy)
The Aims:
To help beginner players (0-5MPs) who are keen to improve their game and their confidence by playing with a more experienced player for a 4 week period.
Written by

Marg Cliffe
We are currently undertaking a review of our library resources.
Resources and books no longer required are in a box on the bench next to the Bridge Library. These are available free to our members. Feel free to help yourself.
If there are any titles you believe should be kept in the library, please talk to or This email address is being protected from spambots. You need JavaScript enabled to view it. the librarian, Marg Cliffe.
Written by

Marg Cliffe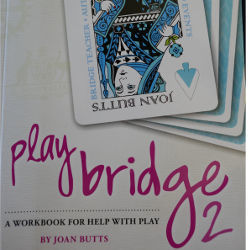 For teachers looking for material for help with play sessions to reinforce beginners classes, and to concentrate on techniques of play rather than overloading on more bidding, Help with Play fills the gap.
The lessons are structured to help you play and use techniques that match Play Bridge: A Workbook for the Absolute Beginner by Joan Butts.
Topics include Making a Plan; Winners and Losers; Taking Tricks through Promotion; Making Tricks through Length; Mastering the Finesse; Making Tricks by Trumping; Discarding Losers and Combining Your Chances and a two-page Summary 'Play Bridge' The System: Standard Five-Card Majors.
Written by

Marg Cliffe
Do you ever feel the frustration of bidding a hand to the correct contract and see it fail as every finesse lets you down? Then a club expert shows you how, with slightly better technique you could have succeeded.
There are three significant stages in a bridge player's career according to Ron Klinger and Andrew Kambites. In Card Play Made Easy 1 they say that the beginner knows naught about finessing and cashes winners left, right and centre!
Written by

Marg Cliffe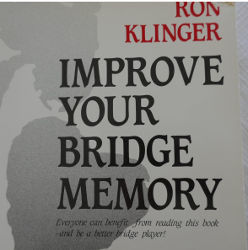 Everyone can become a better bridge player by improving their memory! Ron Klinger shows how in this book: Improve your bridge memory. Dividing the book into three sections - beginners, intermediate and advanced, he discusses how to remember vital principles of play, which cards are high and how to cause memory problems for your opponents. Learn how memory can improve with age. Klinger discusses how the right mental attitude can make a big difference.
Bidding is also included. We all have either transgressed or experienced when a member of a partnership forgets the system, passes a transfer or leaves the partner to play in a cue-bid. Ron Klinger shows a number of simple ways to avoid these memory lapses. Borrow it now and re-borrow it in 12 months. It will still have something for everyone to take away. The book that keeps on giving!
Subcategories
For quizzes testing players knowledge of the game and its laws and regulations
For library news and reviews
For novice questions and their answers...
Items about the standard system taught in the Peninsula education program
Items about the Buddy Programme used at Peninsula Bridge Club.
You are here:  

Improve your judgment - doubles