Peninsula Bridge Club News
Written by

Cath Whiddon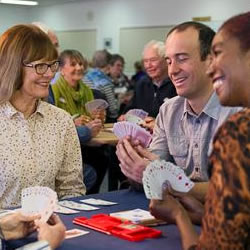 Last Lessons for 2018
November Bridge Ed topic is COMPETITIVE BIDDING.
WEDNESDAY 31 October 9.30-11.30 - Lesson introducing, refreshing, revising takeout doubles - SUITABLE FOR BEGINNER GRADUATES & supervised players.
MONDAY 5 November 9.30-11.30 - Advanced Overcall lesson: Advancer's use of CUE BIDS - suitable for regular duplicate partnerships.
You can come without a partner. No registration required. No PPVs, $10/$15 cash paid to teacher on day.
MONDAY Evening Beginners Lessons 7-9 pm - call Susan Jensen: 0405061252
Supervised sessions: OVERCALLS - specially designed practise hands in our Supervised Session Tuesday 30 October, 2.15 for 2.30 start.- 4.30 finish with Cath Whiddon.
We use Bridgemates to score and PIANOLA emails to see best hand, most interesting. Come 15 minutes early for a warm-up practise hand on topic of the month.
Mondays 7-9 pm
Tuesdays 2.30 pm
Fridays 9.30 am
Cost: $7 Members, $12 Non-members. Vouchers and session cards can be used at all club supervised sessions (but not lessons). You can come without a Partner.
Contact Cath if you have any questions: on This email address is being protected from spambots. You need JavaScript enabled to view it..
Written by

David Farmer
The 2018 AGM saw some changes to our management committee:
John Rogers and Terry Rothwell did not renominate after several years of very valuable contribution as Committee members - they are still continuing to provide huge contributions in other areas
Ken Watson joins the Committee - Ken is a long term club member, has been a committee member before and is our current Technology Working Group coordinator ensuring, in particular, that our computers work as they should and our critical data is backed up
Susan Eason joins the Committee - Susan is a keen newer player and we look forward to her perspective and contribution to the Committee and the club.
Written by

David Farmer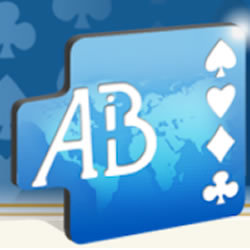 This Week in Bridge looks at some further various aspects of defense in short articles useful for club and congress level players.
Try these for some good ideas, reinforcement or just a point of reflection - and This email address is being protected from spambots. You need JavaScript enabled to view it.:
Written by

David Farmer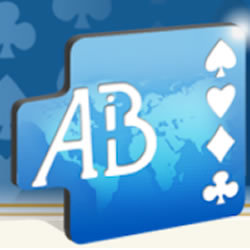 This Week in Bridge looks at various aspects of defense in short articles useful for club and congress level players.
Try these for some good ideas, reinforcement or just a point of reflection - and This email address is being protected from spambots. You need JavaScript enabled to view it.:
Written by

Bruce Kleem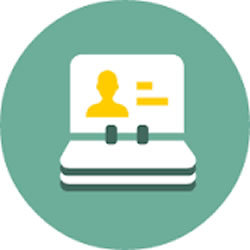 This is a simple guide:
Go to Home Page of Peninsula Bridge Club

Click on - Pianola in the Quick Links box

Click on - Partner Finder - in Top Row

Click on - Create a Partner Finder Advert

Choose - Date you wish to play

Choose - Session Require
Note that when you submit a partner wanted advertisement you do not get a copy of the email ad yourself.
If you have any problems or want to suggest a change to this guide, contact me on This email address is being protected from spambots. You need JavaScript enabled to view it. or 0435 786 381.
Written by

Sarah Young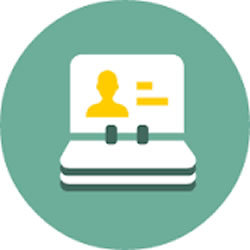 We all have times when we want to fill a gap in our bridge calendar. The Club offers a wonderfully effective Partner Finder service provided through Pianola.
This is designed to be self-service and it is easy to use (see below for a simple guide) once you are logged in to Pianola. Members would have been sent an invitation to Pianola when they joined the club. If you can not now login to Pianola then:
If you have never logged in to Pianola, ask the

This email address is being protected from spambots. You need JavaScript enabled to view it.

or Bruce Kleem (see contact details below) to send you a new invitation and then watch for the email invitation to arrive
If you have previously logged in but have forgotten your Pianola password then use the Forgot my password link on the Pianola login screen - and wait for the password reset email to arrive
If you do not have access to the internet then Bruce Kleem is happy to post a Partner Finder advert for you - contact Bruce on 0435 786 381 or

This email address is being protected from spambots. You need JavaScript enabled to view it.

.
Written by

Susan Jensen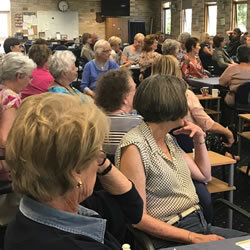 Whenever I attend one of Joan's workshops, I come away thinking, 'How does she do that? She makes something difficult seem so simple!' Her next counting workshop at our Club will be no exception. Come along to learn a technique that will improve not only your game, but also the enjoyment of the game. See you there.
Check the workshop details and how to register. Presented by one of Australia's best-known bridge teachers, Joan Butts, this workshop is multi-level and suitable for players of all abilities.
Written by

Jennifer Ardill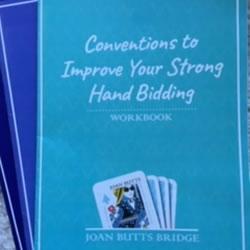 This month we have 2 copies of Conventions to Improve Your Strong Hand Bidding – Workbook by Joan Butts on the subject of the month covered by our Bridge Education Team – Strong Hand Bidding.
Lesson 1 - Strong Unbalanced Hands
Lesson 2 - Slam Bidding and Blackwood
Lesson 3 - Cue Bidding to Slam
Lesson 4 - Puppet Stayman
Lesson 5 - Strong Balanced Hands
This workbook describes the bids and responses; has 4 boards of examples and a Quiz with answers. This enables the reader to work through the information practise the bidding and check their responses.