Playing Better Initiatives
This Playing Better Initiatives category of the website houses articles for and by players who are focused on developing their competitive bridge bidding and play.
These articles and challenges may include:
Discussion of strategies to improve bridge bidding and play
Articles on non-standard conventions
Wraps of major congresses
Quizzes players can use to test and improve their bidding, declarer play and defense play
Other resources
Written by

David Farmer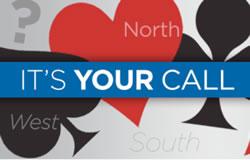 The American Contract Bridge League provides a weekly bidding challenge. With both sides vulnerable with IMPs (teams) scoring what do you bid as South with
S KQ764
H T8
D Q62
C T85
after this bidding:
WEST NORTH EAST SOUTH
P P
P 1D 2C ?
Written by

Phillip Adler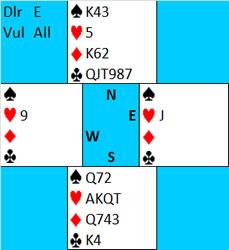 One might prefer better diamond spots for a 1NT overcall. But doubling is also dangerous; what would one do if partner advanced with 2C? At least 1NT accurately communicates the hand-type and strength.
At trick one, West leads the H9 and East puts up the HJ. When you lead the CK, it wins the trick.
How would you plan the play?
Written by

David Farmer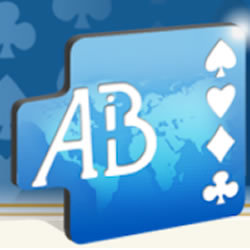 This Week in Bridge looks at overcalls in short articles suitable for club and congress level players.Try these for some good ideas, reinforcement or just a point of reflection:
Written by

David Farmer
If you are looking to improve your bridge efficiently then this hand of the week challenge offered by The Bridge Shop (located in Penshurst St, Willoughy) has a great deal going for it.
First of all their hands of the week puts you on the spot as if you were at the table and have to make the right decision - you are on the spot. Secondly it provides step by important step commentary to ensure you understand the best choice at the time. You only need to provide the discipline to think your decision out well before moving on to the "answers" ie the next item of commentary.
There are two Vu-graph strands - for intermediate (green) and for newcomers (blue). The site gives you one free hand a week from each strand and shows the last five. For some of us that might be all we have time for. But for those who want to learn more there is the subscription option - receive more than 500 intermediate hands for only $60 pa.
Written by

David Farmer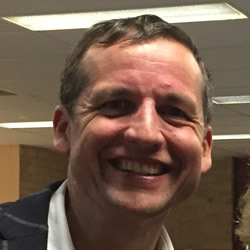 On pages 6-8 of the Trumps Bridge Centre's June quarter 2018 newsletter to their members, Derrick has included a great three page article on bidding (and overcalling) preempts in the modern style.
He discusses how trends have changed and the merits of various guidelines for determining whether and at what level to bid.
Decisions remain one for each player or partnership but this short article would repay close reading.
Written by

Derrick Browne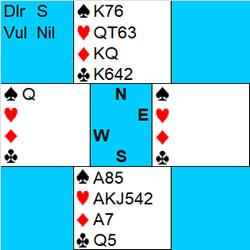 Plan your play as South playing 6H after an uncontested auction and a SQ opening lead:
Those who attended Derrick Browne's pre-session talk before the Swiss Pairs on Tuesday 24 April may have an advantage.
Written by

David Farmer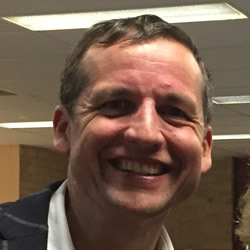 How do you feel when your opponents steal your game contract? Want to be a better stealer yourself?
Come on Tue 24 Apr and learn from accomplished teacher Derrick Browne about the art and science of sacrificing when the opponents have a game on. And equally importantly learn how to respond when opponents try to steal your games.
Check the details and how to register in the calendar event.
Written by

Many different sources
If you're interested in your score, then you need to know that playing IMPs (such as in most Swiss pairs and teams events) is different to playing normal matchpoint-scored duplicate sessions. Here is a summary of tactics for Swiss pairs/teams (ie IMP scoring) summarised from several internet sources:
Make your contract. Play as safe as possible to make your contract and don't play for overtricks. Overtricks are not as important as in matchpoints where they are everything. If you're in the right spot, it usually works in your favor. Trust your bidding system.
Stretch to bid a game. If vulnerable, 40% games should be bid, such as 3NT with 24 points. If not vulnerable, 50%. You'll pick up ten imps for a vulnerable game the field didn't bid (+620 – 170 = +450 = +10 imps), whereas you lose only six if you fail in a game they didn't bid (-100 -140 = -240 = -6 imps). Go for it.
Subcategories
For articles on how competitive players can improve
For reviews and recommendations about items to read or view to improve your competitive bridge skills
For items that challenge or can help you improve your bidding
Articles on how to practice and improve your partnership bidding
For articles about how to practice and improve your declarer play
For items helping players improve their defence play