Playing Better Initiatives Chat
Written by

David Farmer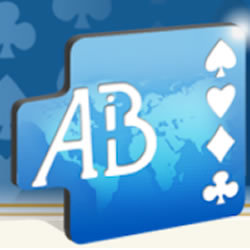 This Week in Bridge is looking at No Trump bidding this month in short articles suitable for club and congress level players.Try these for some good ideas:
Written by

David Farmer
February will see many of our competitive players head north to the Gold Coast Congress - may we all have some success in meeting out aspirations and, if not, at least some fun along the way. To help the fun and social side there are plans to have a dinner at the local Kurrawa Surf Club bistro on Monday 19 Feb - make sure you get the details from our Facebook group (where you can book in) or from our intrepid event organizer. Peter Clarke.
New PBI initiatives in the last month for those seeking to improve their competitive play include:
Written by

The PBI Crew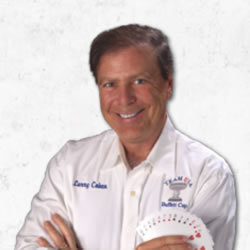 Larry Cohen is a very successful American bridge player and teacher. The quiz part of his site offers a huge range of quizzes broken down into six areas: Defense, 2/1 Game Force, Doubles, Bidding, Conventions and Declarer Play.
Check them out if you want to self-assess areas where you might want to invest some learning time. And rate the collection to help others.
Here are some that caught my eye:
Written by

David Farmer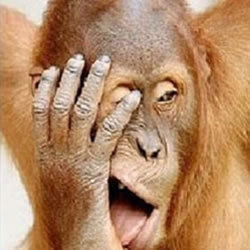 We have very well developed facial muscles designed to help us communicate with the merest twitch. Bridge however limits authorized information to the legal calls made and cards played. The merest gesture, heistation, or sigh can convey unauthorized information.
Twitches, pauses and body movements happen - so what can be done?
Written by

David Farmer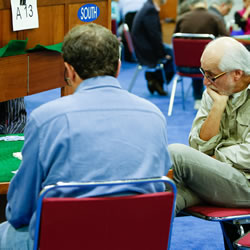 We are reviewing the 2017 Tuesday night initiatives and considering possible 2018 initiatives for members who wish to improve their competitive play.
If either you attended Tuesday night over the past six months or you are interested in collaborative initiatives to help you improve your competitive play, then this is for you.
Please spend five minutes to complete the simple three page survey below. (A paper version is available should you prefer it - contact David Farmer on 0415 715 743 or This email address is being protected from spambots. You need JavaScript enabled to view it..)
Written by

David Farmer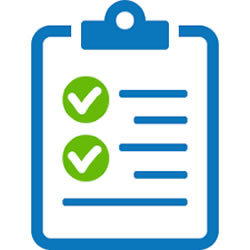 To identify the level of interest in various playing better initiatives, competitive players are asked complete this 5 minute survey. It will ask you to choose among anticipated initiatives those where you would like to be involved, and also to nominate topics for workshops and/or coaching sessions.
You can come back at any time to revise your choices. When there is sufficient interest and someone prepared to assist with organisation we will start the initiative with those that have registered.
To keep up-to-date with all the Playing Better Initiatives as they evolve, register for the PBI eNewsletter.
Written by

David Farmer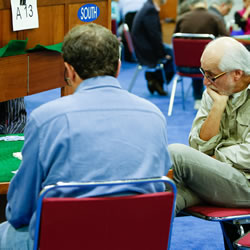 Some of our Playing Better Initiatives (PBI) for competitively focused players are falling into place:
Face-to-face partnership bidding practice will be trialed on Thu 25 Jan at 7pm - check the details.
Our monthly Swiss Pairs with guest expert will recommence on Tue 30 Jan with Anita Curtis and her free pre-session talk on "Winning Leads" - check the details.
In subsequent Swiss Pairs we have Ed Barnes on 27 Feb and Derrick Browne on 27 Mar.
We have our first Tuesday at 5 one-hour workshop on Tue 30 Jan also with Anita Curtis and topic "Making the Pressure Bid in competition" - check the details including how to register.
We will have an afternoon of workshops and/or coaching sessions with Joan Butts on Saturday 14 April - after her morning 2/1 workshop arranged by Bridge Education.
We expect to have a weekend of workshops and/or coaching sessions with Ed Barnes on the weekend of 12-13 May.
Written by

David Farmer
This note captures our guidance for presenters and coaches involved in learning options at Peninsula Bridge Club:
Our goal is to empower learners with safe, engaging and well-planned learning opportunities.
We can provide a computer with large external monitor (with internet and Powerpoint etc), whiteboards and pens, microphone etc as well as a large number of well-spaced tables.
We, as a club, use and promote Pianola, and some but not all of our aspiring members use Pianola Plus.
We teach our beginners and improvers systems and conventions in line with the ABF/Joan Butts approach and any examples or hands you use would usefully assume these when this is not contrary to the points you are trying to make.
We teach reverse attitude and suit preference signals and again any examples or hands you use would usefully assume these when this is not contrary to the points you are trying to make.
We appreciate and expect note handouts after any presentation.
We also appreciate an electronic version of notes and/or the presentation if you are willing for us to publish this (fully attributed) on our website.
For presenters who do not know our players we welcome and expect a pre-workshop discussion of the intended content and its level to ensure it is appropriate to the expected students.
For coaching we expect the coach to assess the students' relevant skill and performance level in some manner prior to the coaching session in order to inform that session and make it efficient - we are happy to talk with coaches about how this might be best achieved.
We understand that many presenters will have other services or products that they may wish to promote, but require this to be low-key and brief so that it doesn't distract from the learning opportunity.
We welcome any questions you may have.