Playing Better Initiatives Chat
Written by

Sarah Young and David Farmer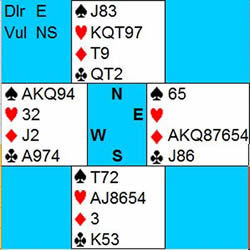 This is a hand from the final round of the Autumn Individuals in April.
No-one saw or played it as it was Board 34, beyond the range of boards used. East-West can make a grand slam in either spades or diamonds.
Can you see a way that a grand slam might have been bid, or even a small slam? How would you have opened the East hand?
Written by

David Farmer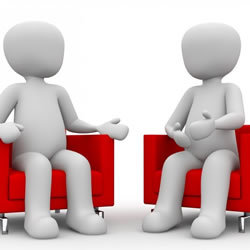 If you play on Tuesday nights, please use the survey below to give us your feedback about the Tuesday Challenge night, so that we can improve the session and assess whether it is meeting its goals.
The Tuesday Challenge Night endeavours to improve the numbers and standard of the session to help competitively focused players without detracting from the enjoyment of those who are less competitively focused. At present we are trialling:
A short optional pre-session expert talk
An optional post-session discussion of interesting hands led by an expert
The monthly incorporation of a Swiss Pairs session (third Tuesdays)
The addition of a new competitive event, The Lawrence, with cash prize money.
Written by

David Farmer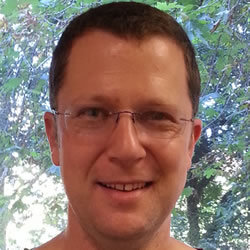 Ed Barnes featured for the first time on 23 May as our Tuesday Challenge night expert player/director. His easy confident manner was widely appreciated.
Ed gave a pre-session talk on five steps every declarer might use when dummy goes down - entitled Count your Winners. Click on the link to see the notes Ed provided. These pre-session talks at 6.40pm sharp are a regular optional feature of the Tuesday Challenge night for those wanting to improve their play.
He also led a post-mortem discussion of interesting hands from the evening, including but not limited to the three slam hands. Would you have bid slam on these cards from Board 11?
Written by

David Farmer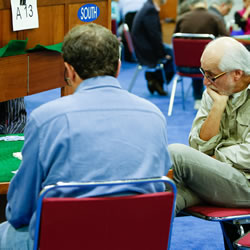 There are many ways to improve your competitive bridge skills - some of which are better done within a supportive group.
All members who want to invest some time to improve their competitive play are invited to complete the survey below - the survey itself takes about five minutes and will identify which options have enough support to proceed.
You can read the background to this initiative on our website in the Comp Central | Competitive Chat area.
Although the survey requires an email address (to allow you to edit your initial submission etc), only anonymized summary results will be published. You will be able to view the progressive results once you have submitted your own response, and the summary results will be published in due course.
Written by

David Farmer
We're introducing some exciting changes to our Tuesday night session to make it more attractive to members and also to competitive players from other clubs.
We now have three great regular monthly events:
PADMAN TROPHY - first Tuesdays (second Tuesday in November) - annual competition - matchpoint - members only prizes
SWISS PAIRS - third Tuesdays (except August) - four 6 board rounds playing with a guest expert - IMP scoring - Swiss chocolates at stake
THE LAWRENCE - fourth Tuesdays (from June through November, except August) - $200 cash prize to winning pair each night - new matchpoint event in honour of Verl and John Lawrence's contribution to the club
Written by

David Farmer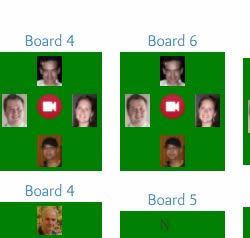 Do you want to consider how to bid an interesting hand and then hear how expert players would bid and play it?
Cath Whiddon found a way for any of us to do this. In the United States there is a US wide tournament run by The Common Game. Players can subsequently nominate interesting hands for experts to play and comment on while they are doing so.
You can check out these selected interesting hands and see how the expert players evaluated and bid and then played their hand. A great way to immediately get feedback on your own thoughts on a hand.
Check out Kibitz the Pros. Simply click on an expert's photo to look over their shoulder and hear them think aloud. You can also, if you wish, click on the Board number link to see all four hands.
Written by

David Farmer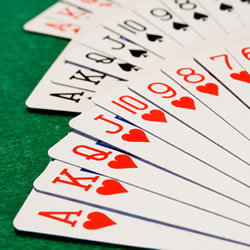 The Committee has agreed for us to progress the proposal for enhancing the Tuesday night session, such as with a professional player giving a pre-session talk and an after session post-mortem.
Key to the proposal is that interested Tuesday night players take ownership of and support the idea. To get this going Peter and I would like to invite all interested Tuesday night players to a short planning meeting at 6.30pm on Tuesday 2 May, perhaps at the end of the playing room. If anyone can't make it, please feel free to email your thoughts on the proposal to either This email address is being protected from spambots. You need JavaScript enabled to view it. or This email address is being protected from spambots. You need JavaScript enabled to view it..
To avoid confusion this Tuesday night proposal is related to but separate from the broader discussion of other ways competitively focused players might collectively work together to improve their competitive success.
Written by

David Farmer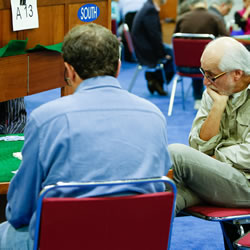 This annotated list of resources may be of interest to competitive players trying to improve their game:
The ITS Open Finals 2017: How high will you ruff? by Julian Foster - This five page article covers the critical decisions that decided the NSW interstate team selection finals. Well written description and analysis of the critical decisions and the logical thinking or lack of it behind them.
Learning to improve your bridge by Larry Cohen - In this one page article, Cohen provides his five key tips to improving your competitive bridge. Worth reading and pondering.
Any other links to recommended resources with your brief useful description are welcome. This email address is being protected from spambots. You need JavaScript enabled to view it. the information in the format above with the URL.