The Club
For information items about the club...
Written by

David Farmer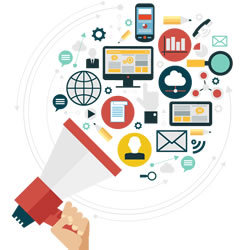 The Comms team's goal is to establish effective and efficient communication options (see below) and to support event conveners and others in their use of these options. This support can vary from backup technical advice through to training in how to use a channel through to, where appropriate, the actual work involved in using the channel.
Please let me know on This email address is being protected from spambots. You need JavaScript enabled to view it. if you have any suggestions as to how these communication channels could be improved.
Written by

Sarah Young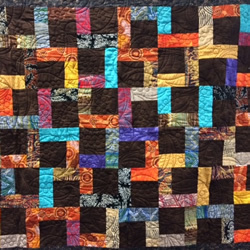 A highlight of September was our Annual Charity Pairs fund raiser. There was an excellent turnout and a fun day was had by all. More than $2,800 was raised. Thank you to Sue Riley for the wonderful effort she put in on the organisational and catering front. Who could possible resist her profiteroles! We are grateful to Shirley Corbett for the exquisite hand- made quilt which she donated. It raised more than $200 - Sue Falkingham was the lucky winner.
We are hoping to reach $9,000 for the year's fundraising, which includes money from the Charity evening plus money raised from plant and book sales. We appreciate Robin Hoey's efforts in supplying the plants and thank those who help with the books. There will be some raffles at the Club -please buy some tickets to help us reach the $9,000 target.
Written by

David Farmer
This article guides event conveners (and other organizers) with the various communications options available to them.
As event convener you are assumed to have accepted overall responsibility for an event, from its design and budget, its promotion and marketing, through to its implementation and post-event wrap. The communications team aims to ensure you have access to efficient and effective communication channels to help you communicate your message. This may include channels you have not considered - check our full communication channel list.
You can use most of these communication channels directly, with support available as required. We will happily provide one-on-one training to you so that they can confidently use them. You will see that a small number of channels are however more effectively handled by the channel expert - simply provide the listed channel expert with your ready to use "copy" and, if relevant, photos.
Written by

Vivien Eldridge and David Farmer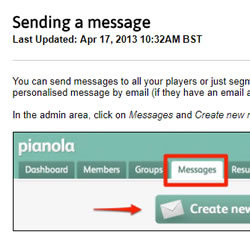 Pianola provides a valuable targeted messaging tool - it allows an event convener or similar authorized person to send an email message to a targeted group of members and others on our Pianola database. It also allows for the printing and posting of mail messages for those without an email address.
The club wants authorized event conveners and others with a suitable communication need to use this tool on a self-service basis. Authorization involves giving your Pianola user id access to this functionality.
This article provides channel guidelines that should be followed and endeavors to provide some guidance and support to less experienced users. You should start with the Pianola support for how to send a message.
Written by

Ken Watson
Click HERE for the April 2017 Roster
Click HERE for the March 2017 Roster
Click HERE for the February 2017 Roster.
Click HERE for the January 2017 Roster.
Click HERE for the December 2016 Roster
Click HERE for the November 2016 Roster
Click HERE for the October 2016 Roster
Click HERE for the September 2016 Roster
Click HERE for the August 2016 Roster
Click HERE for the July 2016 Roster
Written by

David Farmer
If you have a a little bit of time and a little bit of interest in helping with communication then we'd love to welcome you to the communications team to help you help the club! Email me at This email address is being protected from spambots. You need JavaScript enabled to view it. if any of these roles sound like you?
Story writers - both your own ideas and ones that are commissioned
Photographers - taking suitable photos for stories
Bridge question gurus - Answering how-to bridge questions that are emailed in
Peninsula stationery organiser - refresh our stationery with the new club logo and font - guidance/support given
Website support - update and maintain the website, helping others add their content - training/support given
Written by

sarah young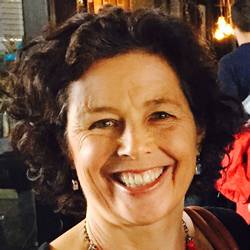 August has been a busy month on the Congress and competition front. Coffs Harbour was well attended and all had a good time. Well done to Peter Clarke and Hans Van Weeran (representing NSW) as well as Cassandra Mitchell and Clare Filmer Ramsay for a competing at the 2017 Australian Restricted Championships in Canberra. Congratulations to Cath Whiddon for winning the NSW State Individual Tournament. Well done to David Farmer and Viv Eldridge for winning the Charlie Mitchell Shield.
Most importantly, well done to everyone who has managed to avoid the awful winter flu!
On an organisational front, Robin Ho, our new administration assistant, is doing a wonderful job of helping with the finances and the membership process. The Committee has been getting ready for the transition to GST status, and I am happy to report that everything is in good order. A special thanks goes to Bob Whiddon and Max Patterson for all the work that they are doing behind the scenes.
Subcategories
Items about contacting the club
Shows the President's reports
For items published by the Club's various sub-committees
For the club's newsletters
Contains articles and templates to assist event conveners and others undertaking marketing with their communications.
Contains templates (generally in Word .docx format) for use by Club staff and volunteers.
For articles for the club's directors