About Us
Written by

David Farmer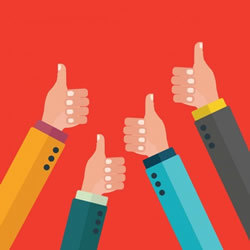 Within its powers under the constitution the Club Committee defines the Club's Playing Rules and Operating Procedures.
The Committee intends to keep these Playing Rules and Operating Procedures, published here and on the Club noticeboard up-to-date with changes as they occur in the future.
And in March 2016, the Rules for Substitutes in Major Events were amended. Please click HERE for the updated rules.
Written by

David Farmer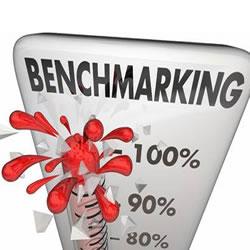 Part of managing our club well is to compare what we offer and what we charge with other bridge clubs. While there are many, many things to learn from such a bench-marking exercise and while each club is different for its own reasons, members might be interested in a comparison of fees charged at other nearby bridge clubs.
This comparison is based on our best understanding but any additions or corrections are welcome - either as comments in that spreadsheet or to a committee member. Similarly any good ideas members may have seen when playing elsewhere would also be welcome.
Written by

David Farmer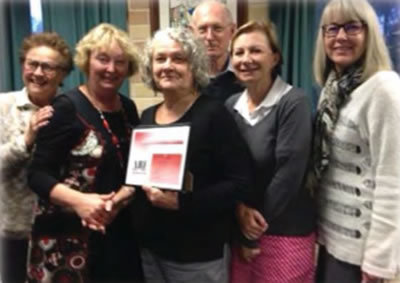 In the interests of preserving the history of our club, we have attached two documents that illustrate the early stages of our significant bridge education program:
Written by

David Farmer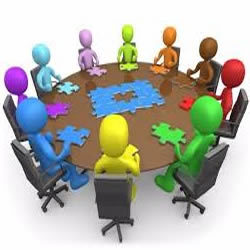 The Peninsula Bridge Club Inc is managed by a Committee comprised of four office-bearers and up to seven ordinary committee members.
The 2018/19 committee is comprised as follows:
President - Sarah Young
Vice President - David Farmer
Secretary - Susan Coleman
Treasurer - Bob Whiddon
Ordinary committee members - Trish Berry, Susan Eason, Bill Fitzsimons, Greg Hay, Gayle King, Cassandra Mitchell and Ken Watson
You can find contact information for these committee members and for our other key volunteers.
Written by

Greg Hay
We welcome membership applications. We are a large friendly professional club offering twelve regular sessions a week as well as a range of lessons and special events for all players, both social and competitive, and new and experienced.
You can apply and pay for your membership and immediately be treated as a Provisional Member with the right to play at our significantly discounted member table fees. We will obtain an ABF number for you if needed and enter you on our Pianola system as soon as possible - enabling you to receive results emails for the sessions you play with us.
Your application for membership will then be formally considered at the next monthly Peninsula Bridge Club Committee meeting with decisions advised by email.
Membership fees for renewing members and those joining between January and June are:
$50 if Peninsula Bridge Club is your home club
$25 for Gold and Honorary Life members
$30 if Peninsula Bridge Club is not your home club (Alternate members)
If joining between July and our Annual General Meeting the above membership fees are halved.
If joining after our Annual General Meeting you pay a full year membership fee for the period to the end of the next calendar year.
There is also a one-off $35 joining fee.
You can:
Obtain and complete a membership form and pay the fees by cash or EFTPOS at the club, or
Download the membership application form, complete and scan it, and email it back to

This email address is being protected from spambots. You need JavaScript enabled to view it.

with the date you remitted your payment by EFT to BSB 062-205 Account number 0090 1717 Account name Peninsula Bridge Club with your name in the reference field.
Please contact the Membership Secretary at This email address is being protected from spambots. You need JavaScript enabled to view it. for further information.
Written by

David Farmer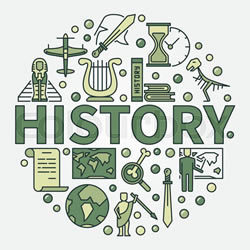 The Peninsula Bridge Club started from humble beginnings in the 1960s with 1 January 1967 deemed to be the Foundation date and 1967 the year that really saw the Club get going together with its formal establishment.
The Early Days - 1960s
In the early 1960s, Bill Bale, his wife and Ada Sloman travelled to Lindfield for their bridge - a long journey - and explored the possibilities of a local venue. Ada was a member of the Newport Women's Bowling Club and gained permission to use one of their rooms. So in September 1966, an informal bridge group commenced - the Peninsula Bridge Circle.
Our Clubhouse is located in the Nelson Heather Centre at 4 Jacksons Road Warriewood near the corner with Pittwater Road and just a few minutes walk from the Warriewood Square Shopping Centre. Buses, including the new B-Line, that run along Pittwater Rd from Mona Vale and the City stop very close to the Jacksons Road turn-off. Car parking within the grounds is free and accessed from Boondah Road (first turn right when entering Jacksons Road) but please notice that some spaces are reserved for Meal-on-Wheels volunteers during the day. Ample street parking is available nearby.
Click here to show us on a map
The clubhouse is a well appointed and purpose-built facility with reverse-cycle air conditioning and a fully equipped kitchen. We can comfortably accommodate up to 40 bridge tables with side-tables for drinks, bidding boxes etc. Tea, coffee and biscuits are provided free at all sessions but meals are not generally available.
Written by

David Farmer
Peninsula Bridge Club Inc is a non-profit association, incorporated under the NSW Association Incorporations Act (2009) and Associations Incorporation Regulation (2016) which are administered by the NSW Department of Fair Trading. The Club's Constitution was updated by a Special General Meeting on 16 May 2018 to take into account the 2016 Regulations with two further amendments approved at the AGM on 29 September 2018.