Written by

David Farmer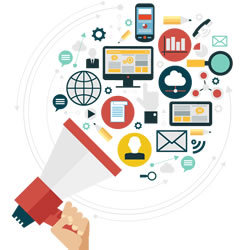 The Comms team's goal is to establish effective and efficient communication options (see below) and to support event conveners and others in their use of these options. This support can vary from backup technical advice through to training in how to use a channel through to, where appropriate, the actual work involved in using the channel.
Please let me know on This email address is being protected from spambots. You need JavaScript enabled to view it. if you have any suggestions as to how these communication channels could be improved.
Written by

David Farmer
This article guides event conveners (and other organizers) with the various communications options available to them.
As event convener you are assumed to have accepted overall responsibility for an event, from its design and budget, its promotion and marketing, through to its implementation and post-event wrap. The communications team aims to ensure you have access to efficient and effective communication channels to help you communicate your message. This may include channels you have not considered - check our full communication channel list.
You can use most of these communication channels directly, with support available as required. We will happily provide one-on-one training to you so that they can confidently use them. You will see that a small number of channels are however more effectively handled by the channel expert - simply provide the listed channel expert with your ready to use "copy" and, if relevant, photos.
Written by

Vivien Eldridge and David Farmer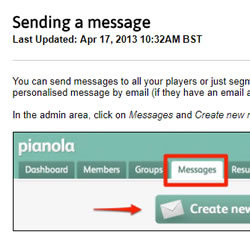 Pianola provides a valuable targeted messaging tool - it allows an event convener or similar authorized person to send an email message to a targeted group of members and others on our Pianola database. It also allows for the printing and posting of mail messages for those without an email address.
The club wants authorized event conveners and others with a suitable communication need to use this tool on a self-service basis. Authorization involves giving your Pianola user id access to this functionality.
This article provides channel guidelines that should be followed and endeavors to provide some guidance and support to less experienced users. You should start with the Pianola support for how to send a message.