Bridge Club News
Written by

Susan Jensen
This is the system sweeping the world. It's easier than Standard and helps you to make the most of two strong game forcing hands. You'll also find slam bidding easier using Two Over One.
Presented by Australia's premier bridge teacher, Joan Butts, this workshop is multi-level and suitable for players of all abilities.
Saturday April 14th 9:30-11:30 am.
$15 for members, $20 for visitors, morning tea provided.
Register online at joanbuttsbridge.com/events or contact Susan Jensen -This email address is being protected from spambots. You need JavaScript enabled to view it. or 0405 061 252.
For the event flier click here.
Written by

David Farmer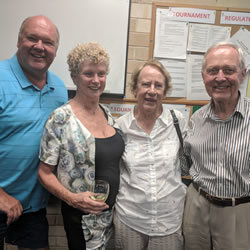 The 2018 GNOT day qualifier finished today with the Small team (Margaret and Michael Draper, Anne Small and Hans van Weeren) triumphant at the close.
The event comprised a seven match round robin followed by a two match knock-out with the adjacently placed team (results here listed in two lines). The Small team was well behind the Ho team (Alexander Cook, Alan Davies, Vivien Eldridge and Robin Ho) at the end of the round robin stage but managed to win the knockout. The top two teams are eligible for free entry in the GNOT Metropolitan Final.
Written by

Cath Whiddon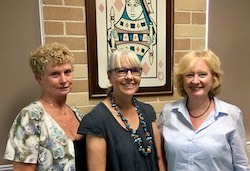 Meet our "Go-to Girls" from the Peninsula Bridge Ed Team - Anne Small, Jen Ardill and Susan Jensen.
Anne is available for questions about hands after a Wednesday DAY or Friday DAY session (if she is there playing or directing).
Jen is back helping in our supervised sessions.
Susan can help buddy up any of our supervised session players who want to try a regular duplicate with an experienced member to introduce them & guide them through the transition.
Written by

David Farmer
Jocelyn Bertram and Chis Duggin finished strongly to win the 2018 Club Pairs Championship in February. In the third week they scored 59.81% (coming second in that week) and managed to overtake the leaders after the first two rounds.
They finished with a three week average of 56.75% marginally ahead of Lynn Baker and Patrick Stark on 56.57% and John and Margaret Rogers on 56.27%.
.Check the full results for all the details.
Written by

David Farmer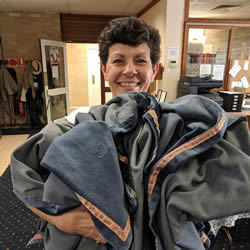 With a major interclub teams event, the 2018 Margaret Smales Sydney North Interclub Teams Challenge, coming up on the second week of March it is time to wash the tablecloths.
Volunteers were sought and many members answered. It is a notable strength of our club that all members who are able contribute to the workings of the club - helping us to have table fees well below other comparable clubs.
We and the interclub event will all benefit from the clean tablecloths.
Written by

David Farmer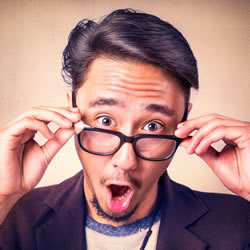 As a club we communicate in lots of ways to our members and players, and potential members and players.
We need someone with digital/social media skills to help us out. Maybe you or a family member are interested in picking up real world experience in this space?
We can provide clear guidance as to our goals and needs but need someone with the skills, experience and time to make us effective when we promote our club and its lessons and events to the world.
It would be helpful but not necessary for the person to be local. Communications could be electronic. Let me (This email address is being protected from spambots. You need JavaScript enabled to view it. 0415 715 743) know if you think you have someone who might be interested.
Written by

David Farmer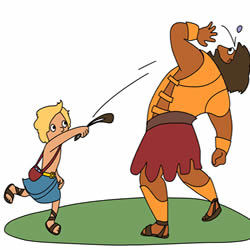 Congratulations to Tony Aldridge and Trevor Laughton who had a great month at the bridge table in February, as did Esther Osborne and Elizabeth Wilson. They had the best regular pair results on a handicap basis.
We are trialing Pianola's calculations of regular partnerhips' results adjusted for their past performance or how well the pair usually do. We have set it that the pair needs to play at least three times within the month to remove some of the volatility in single session results. If you click the Read More link you should see the top fifteen pairs in February calculated on this basis.
Written by

Annegrete Kolding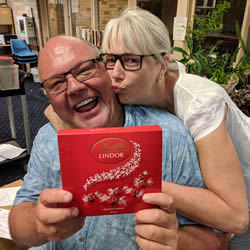 Our Swiss Pairs event on Tue 27 Feb was a great night with a turn-out of 14 pairs playing 4 rounds of 6 boards. The winners collecting a box of Swiss chocolate were Jennifer Ardill and Hans van Weeren. Congratulations!
Our guest expert presenter, Ed Barnes, lead a talk about 'Bidding the minors after No-trump openings'. In particular, the game forcing use of splinter at the 3-level is an interesting option that is only rarely seen at our club. Check out his notes.
Next month's Swiss Pair event will be on Tue 27 Mar with a free pre-session talk at 6.40pm by Anita Curtis. Please come and join us for a fun and competitive night of bridge.