Bridge Club News
Written by

Vickie Busteed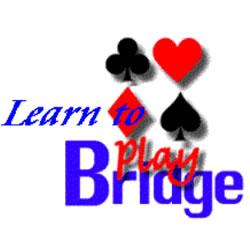 Why not ask your friends and family members to learn to play bridge? Tell them this fascinating game is mentally stimulating and great fun for men and women of all ages. It is becoming more and more popular around the world.
Our next beginners classes start on Wednesday 1 August from 9.30-11.30am. This is a 6 week course run by an experienced, supportive and ABF accredited teacher. See the event information.
For further information and to register, please contact Susan Jensen - This email address is being protected from spambots. You need JavaScript enabled to view it. or 0405061252 (after 15 July - before then you can contact Vickie Busteed on 0414 650 201). Cost $100 - includes text book and weekly email summaries, lessons, web tutorials, light refreshments and on-going support.
Written by

David Farmer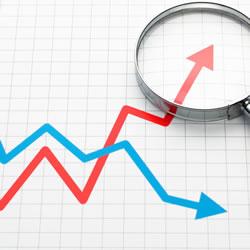 Some of the changes at the club have inspired discussions among members about the club's membership situation.
To help these discussions be well-informed and constructive, members may be interested in some recent membership trends.
The joining dates of our current 607 members are as follows:
Written by

David Farmer
Eight teams, each with at least 2 novice players (less than 100MP), played in the enjoyable Members and Novices Teams Day on Monday 4 July. The goal was to introduce and entice less experienced players into the team format of the game - and the social, fun aspects were enhanced by frequent nibbles (often healthy) and the relaxed 10am-3.30pm, five 8 board match format.
The winners were the Evershed team (Sue Evershed, John Simmonds, Heidi Colenbrander and Ray Hurst) well ahead of the Small team (Anne Small, Nerida Gillies, Lynn Baker and Keith Trevallion).
Check the full results and some great photos from the day.
Written by

David Farmer
76 Peninsula members played in the 2018 Australia-Wide Novice Pairs on Friday 25 May. Novice players (<50MP) in clubs all over Australia played the same boards and results were scored across the country. A booklet with expert analysis of the hands was provided.
Locally calculated results were published on our website. You can check the national results on the event coordinator's website. These are still provisional at time of writing.
Nationally Sue Evershed and John Simmonds are our best pair, coming 29th across the country with 64.5% according to the results processed at time of writing, ahead of Christine Egan and Dianne Agostino who are 35th with 63.9% and Karl Puse and Yumiko Tsuji who are 41st with 63.3%. Congratulations to these pairs who, once the results are final, need to claim prizes for being in the top 50.
Written by

David Farmer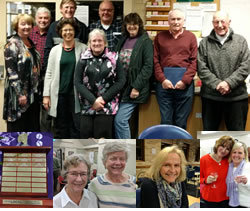 The Sydney North Interclub Pairs Challenge is being held at Peninsula on Sunday 15 July. Last year we won this in a nail-biting finish with a lead of half a point over Trumps with North Shore just a little further behind. Can we hold on to the title?
You can see the event flier and Peninsula's call for expressions of interest (also on the noticeboard). Do note that pairs who have achieved success in competitive events in the past year are likely to be invited to represent the Club, and the expressions of interest recorded on the noticeboard will then be considered. This is a club entry process, but those pairs who miss out may be able to play for other Sydney North clubs including as an All-Stars team.
Written by

David Farmer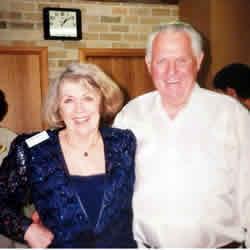 Nineteen and a half tables contested the Lawrence Shield on Saturday 2 June, commemorating the huge contributions made by Verl and John Lawrence. Most of us will know Verl, and know of her past role as Chief Director. Sue Riley was able to share her former life covering many of the key roles of the club including Secretary and Masterpoint Secretary. She also shared information about John, one of Sue's former bridge partners, and a long time House Manager for the club. It was a great opportunity to learn of the significant work that Verl and John had volunteered to undertake to help make the club as good as it is today.
On this wild, wet and windy Saturday we played as one field, using an Arrow-Switched Web Mitchell movement to ensure that we all played the same 27 boards, a fair outcome not always achieved in large fields.
The winners were David Farmer and Catherine Whiddon, with runners-up Peter Clarke and Jim Rothwell who finished ahead of Chis Duggin and Lori Neville.
Written by

David Farmer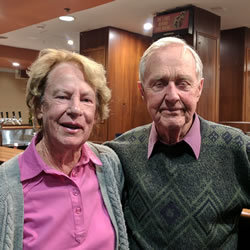 Many Peninsula pairs played in the State Mixed Pairs Championship on the weekend of 26-27 May, with Margaret and Michael Draper the most successful. Margaret and Michael, who were representing Manly Leagues Bridge Club, were 6th in the North-South field at the end of the Qualifying round and so earned a place in the 7 table finals. In the Finals they were placed a creditable 12th, with two pairs tying for first place: Kevin ROSENBERG - Susan HUMPHRIES and Warren LAZER - Pauline GUMBY. Some of us will remember Susan Humphries tag teaming with Liam Milne as our Swiss Pairs experts on Tue 22 May.
Other Peninsula members who made the top 20 in each direction in the qualifying event included:
Written by

David Farmer
Fourteen teams fought it out over three weeks in this qualifying event for the State Open Teams championship. Congratulations to the Farmer team (Alan Davies, Vivien Eldridge, David Farmer and Catherine Whiddon) for winning, ahead of the runners-up Draper team.
Difficulties of a technical nature prevented the final round results from the State Open Teams qualifier on Thursday 24 May appearing on our normal website display or via Pianola. Consequently we have taken a scan image of the printed results for you to see.
The event was directed by Brian Soutter.