Members may not be aware of the KEORIDE transport option available for those living on the Northern Beaches north of Narrabeen.
This option was introduced as part of the B-Line service, and provides on-demand transport between your home and the nearest B-Line bus stop. There is of course a B-Line bus stop right outside the bridge club.
Member Julie Daniels writes: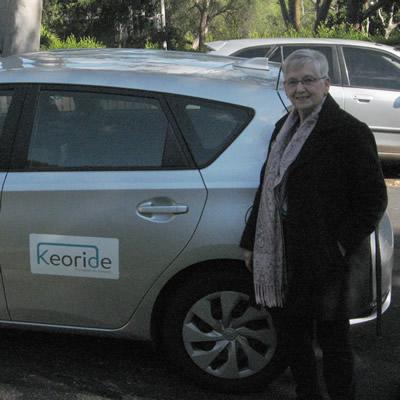 "The Urban Transit Authority considered that the Northern Beaches were disadvantaged by the B.1 buses starting at Mona Vale, making one stop in each suburb: Warriewood, Narrabeen, Collaroy, Dee Why, Warringah Mall, Manly Vale, Mosman and Neutral Bay, then terminating at Wynyard.
In order to address this disadvantage, the Keoride Service was made available for all residents. My experience of this service has been excellent. To come to bridge or go to town, I ring the number 1800 5367 4333 (1800 KEORIDE). When a person answers, they ask me to press 1 for Northern Beaches. A friendly voice asks what I need. I explain that I would like to be picked up to go to Mona Vale Junction bus stop at a required time, say, 11am for Bridge or 9am for town. The driver is prompt and asks that you wait at your gate. The car Is well presented and clean. When I want to return home, I can ring again when I am on the B.1 at Warriewood or Wynyard and ask to be picked up at Mona Vale to be driven home. Bookings can be pre-scheduled for ½ hour windows or booked on demand for first car available.
Patrons are asked to let KEORIDE know about children under 14. All children must be accompanied by adult. Car seats are available for young children.
The cost of this service is minimal. Credit card details are given to KEORIDE to establish an account the first time the service is used. No money changes hands. Standard price for pick up is $3.10, for pensioners it is $1.55.
This service could relieve the stress of finding parking places as club numbers grow and seniors have to compete with young people's sporting activities."